Voiceserve, Inc. Receives Contract With Leading Middle East Telecommunications Company
(March 17, 2011)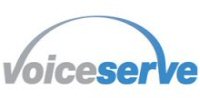 LONDON, ENGLAND -- (Marketwire) -- 03/17/11 -- Voiceserve, Inc. (OTCBB: VSRV), a low-cost, next-generation Internet telephony software and service provider, announced today that it has received an initial order from one of the world's largest telecom providers headquartered in the Middle East, operating in 18 countries across Asia, the Middle East and Africa. This order represents the first in a series of similar arrangements negotiated between the two companies.
The engagement involves the private branding of Voiceserve's Vippie™ multifunctional communicator, a dialer that enables voice over IP (VoIP) and SMS over IP, including instant messaging. Vippie™mobile dialers can be used on most smart phones, such as Symbian/Nokia, iPhone, BlackBerry, Android and Windows Mobile, and enable users to connect to the Internet via WIFI/EDGE/3G, thus avoiding expensive roaming charges.
"We diligently pursued this engagement over the last six months with the adept support of our expert VoIP professionals. With a substantial base of over 100 million subscribers, this contract win presents sizable potential business opportunities, both in terms of order frequency and dollar value. It also demonstrates our growing presence in the Middle East and the 'smart phone' in general," said Michael Bibelman, Voiceserve's CEO. "We have implemented various corporate growth initiatives in 2011 that exploit our comprehensive, single platform system and unrivaled smart phone dialer capabilities. With further developments in the works, we expect 2011 to be a highly successful year for our business."
About Voiceserve, Inc.
Voiceserve is a software platform provider focusing primarily on delivering affordable, complete, next generation services to Internet Telephony Providers (ITSPs). Products include VoipSwitch, a custom modular all-in-one Voice over Internet Protocol (VoIP) management platform licensing solution for resellers; VoIP airtime minutes bundled with optional convenient features, including virtual numbers, direct dial, web callback, and call forwarding; IP-PBX; and mobile softphone, and video technologies. For further information please visit http://www.voipswitch.com.
Certain statements in this news release may constitute "forward-looking" statements within the meaning of section 21E of the Securities and Exchange Act of 1934. The Company believes that its expectations, as expressed in these statements are based on reasonable assumptions regarding the risks and uncertainties inherent in achieving those expectations. These statements are not, however, guarantees of future performance and actual results may differ materially. Risks and uncertainties which may cause actual results to be different than expressed or implied in our forward-looking statements include, but are not limited to, the risk factors listed in the most recent Annual Report on Form 10-K and described under the heading "Risk Factors" our Form S-1 filed December 20, 2010. The Company expressly disclaims any current intention to update any forward-looking statements as a result of new information or future events or developments.
Contacts:
Investor Contact:
Grannus Financial Advisors, Inc.
Yvonne L. Zappulla
Managing Director
(212) 681-4108
yvonne@grannusfinancial.com

Voiceserve, Inc.
Alexander Ellinson
President & Chairman
011 44 208 136 6000
alex@voiceserve.com

TMC Contact:
Jan Pierret
Marketing Manager
203-852-6800, ext. 228
jpierret@tmcnet.com


Copyright @ Marketwire
Page: 1
Related Keywords:
Voiceserve, Inc., Internet telephony software, Vippie(TM), voice over IP, VoIP, Internet, Digital Media Software, Communications, Digital Audio, Web, PDA, iPods, iphone, Video, Sales & Marketing, Internet, Business Issues, Management, CEO/CFO, Africa, England, Marketwire, Inc., Apple Computer, Financial, Internet Technology, Business, Internet, middle east, england,
---