Voice Carrier Acquires PBillX in Order to Aggressively Enter the Hospitality Phone Systems and Service Market
Voice Carrier's Award-Winning, Cloud-Based VoIP Phone Service Reduces Monthly Property Phone Bills by up to 60%, Generates New In-Room Calling Revenues, and Allows Hoteliers to Keep Their Existing Phones!
(January 31, 2012)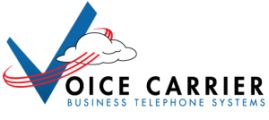 SAN JOSE, CA -- (Marketwire) -- 01/31/12 -- Voice Carrier, an innovator and leader in hosted VoIP business communication systems, today announced that it has acquired PBillX Inc., the provider of the award-winning P$X Asterisk-based VoIP PBX system for the hospitality industry.
PBillX Inc. is the inventor and developer of the P$X software, the industry's first and only solution to provide a certified Property Management System (PMS) interface to Asterisk VoIP solutions. Voice Carrier has integrated the P$X software with its award-winning VoIP PBX systems and service to create a paradigm shift in the way the hospitality industry uses their telephony infrastructure.
"PBillX established itself as an innovator in bringing state-of-the-art VoIP capabilities to the hospitality industry where many properties are still using outdated, expensive and difficult-to-maintain legacy PBXes," said Gary J. Johnson, President and CEO of Voice Carrier. "Now with P$X software in our hospitality portfolio, we can deliver a hybrid, cloud-based, on-premise PBX with a seamless integration to the hotel's existing PMS. This coupled with our uniquely priced VoIP service plans allows Voice Carrier to provide hotels with unprecedented cost and operational savings over conventional PBXes -- the bigger the hotel, the bigger the savings."
The P$X software is certified to provide an interface with the hospitality industry's most popular PMS systems, including Micros Fidelio, Opera and Suit8, Protel, Amadeus Hospitality, Brilliant, Newhotel and Silverbyte / Optima. The new Voice Carrier hospitality solution product line even allows the hotel to continue to use the current in-room analog phones and phone system infrastructure while providing new functionality, significant reduction in monthly phone bills, and the potential to increase occupancy and nightly revenues by marketing unlimited local and long distance calling to the hotel's clientele.
"Our P$X software changed the hospitality telephony landscape because for the first time hotels could use Asterisk, the world's leading open source PBX, telephony engine, and telephony applications toolkit and connect it to a Micros, Protel or other popular Property Management System," said Fred Montero, President of PBillX Inc. "Now, Voice Carrier, a company with exceptional leadership, technical capabilities and support infrastructure, can deliver P$X solutions to the global hospitality industry. I am very pleased to join the Voice Carrier team with the opportunity to transform how the hospitality industry uses telephony."
As an integral part of their aggressive market entry strategy. Voice Carrier has joined two prestigious hospitality associations as an industry partner: Hotel Technology Next Generation (www.htng.org) and the Asian American Hotel Owners Association (www.aahoa.com). Look for Voice Carrier at upcoming hospitality industry venues, including HTNG Annual Convention in Chicago, AAHOA Conference in Atlanta, and the HITEC Conference in Baltimore.
About Voice Carrier
Voice Carrier, Inc., based in San Jose, CA, is a leading innovator and fast-growing telephony technology company that makes "big company" VoIP phone services available to the small and medium sized business (SMB) market by providing highly scalable, hosted, Voice over Internet Protocol (VoIP), virtual PBX / phone systems and service. For more information, call (855) 456-VOIP (8647) toll-free in the US, email sales@voicecarrier.com, or visit http://www.voicecarrier.com. Facebook: Voice Carrier Twitter: Voice Carrier
Add to Digg Bookmark with del.icio.us Add to Newsvine
Contact:
Voice Carrier
Jeff Gigoux
Chief Marketing Officer
Email Contact
650-376-1203


Copyright @ Marketwire
Page: 1
Related Keywords:
Business Phone System, Hosted PBX, VoIP phone system, virtual PBX, VoIP phone service, San Jose, Marketwire, Inc., , Internet Technology, Business, Internet, Email, Other,
---