Vladimir Nabokov and the Montreux Palace
Legendary Author Was a 16-Year Resident of This Luxury Switzerland Hotel
(June 05, 2012)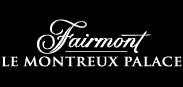 MONTREUX, SWITZERLAND -- (Marketwire) -- 06/05/12 -- In 1959, Vera and Vladimir Nabokov first stayed at the Montreux Palace while visiting Nabokov's sister, Elena Sikorski in Geneva. In 1961, after living for 20 years in the States, they were looking for a new home in Europe, near Milan, where their son Dmitri was living. In 1961, the Nabokovs settled into the Montreux Palace, assuming it was a temporary move. Instead, for 16 years, they lived in a suite of rooms on the sixth floor of this Switzerland resort's Cygne Wing. It is nearly the longest time anyone has ever lived in the hotel.
Before Nabokov, the 1906 Belle Époque-style Montreux Palace Hotel was already home to Russian princes and aristocrats that traveled from St. Petersburg by special trains to Switzerland to spend their long winters in Montreux's mild climate.
At his home in our Switzerland hotel, Nabokov's days were spent writing, playing chess with Vera, and going on long walks in the mountains above Montreux to catch butterflies, his great passion. In 1977, Nabokov passed away and was buried in the cemetery of Montreux. His butterfly collection was then donated by Vera to the Museum of Zoology in Lausanne. Dmitri Nabokov has the archives of his father's work and still lives in Montreux.
During the month of April 1999, the Montreux Palace celebrated the 100th birthday of Vladimir Nabokov with an exposition featuring his books, butterflies and a pictured biography in our Grand Hall. On Nabokov's birthday, the 23rd of April, a monument to the author was unveiled in Montreux. A life-sized statue created by Alexander and Philipp Rukavishnikov was offered to the Montreux Palace by the artists and the City of Moscow. Present at this event were Dmitri Nabokov, the artists, a representative of the Mayor of Moscow, Yusef Kiblitski, Dimitri Aleshin and Gavriel Shapiro, Chairman of Russian literature at Cornell University in New York. The Nabokov monument currently resides at our Switzerland resort's "Les Jardins du Palace," a new garden located directly opposite of the Fairmont Le Montreux Palace.
Add to Digg Bookmark with del.icio.us Add to Newsvine
Copyright @ Marketwire
Page: 1
Related Keywords:
switzerland resorts, switzerland hotels, Switzerland,Marketwire,Literature,Lifestyle,Biology,
---