Vivido Launches First Mobile Marketplace for the Enterprise
Developers Leverage the Mowego Platform for Enterprise Mobile Application Development
(May 04, 2010)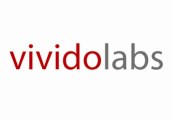 SANTA CLARA, CA -- (Marketwire) -- 05/04/10 -- Vivido, a leading enterprise mobility solutions provider, today announced that it has launched the Mowego Marketplace™ focused on bringing 1000s of new mobile applications to market for enterprises across all industries. The Mowego Marketplace enables organizations ranging from mid-sized to Fortune 500 to obtain standardized, scalable, enterprise built, smartphone applications that meet the rigorous requirements of the enterprise. These applications significantly increase productivity and enable a new level of process re-engineering and imagination that previously could not be obtained by applications designed for the desktop.
In addition to providing a large portfolio of innovative enterprise mobile applications, the Mowego Marketplace features a state-of-the art development workbench and visual development tools that enable enterprise application developers to design and build mobile applications which are consistent, scalable and secure, while integrating in real-time with SAP and other enterprise back-end business systems.
By providing a consistent and proven approach to enterprise mobile development, the Mowego Platform safeguards the developer from the complex details of the backend business systems and development process. Thus, mobile applications can be built in days while meeting the rigorous requirements of the enterprise.
Providing a centralized marketplace to purchase, download and receive support for enterprise mobile applications, the Mowego Marketplace is a one-stop shop for companies looking for a variety of mobile applications which have been built for their ever-increasing mobile workforce needs both today and in the future. For developers, the Mowego Marketplace is an innovative 'development' hub that offers the ability to convert deep business experience into high impact mobile solutions and provides a proven conduit to take these solutions to the marketplace.
"We are about INNOVATION, SPEED and PROVIDING ENTERPRISES WITH HIGH VALUE FOR A LOW COST. The Mowego Marketplace enables businesses of all sizes to leverage mobile applications and gain an immediate boost in productivity for their mobile workforce. Value is about faster decision making, immediate customer response, and enhancing daily business while on the move," said Greg Tomb, chief executive officer of Vivido. "Currently, the Mowego Marketplace has over 40 applications running on various platforms such as BlackBerry, iPhone and Android, and our current roadmap has over 200 by the end 2010, with numbers reaching over 1000 in 2011."
Continued Tomb, "To date, we have had exceptional experience with development partners building on the Mowego Platform. Some of our new partners include Smartsoft, focused on retail and mobile commerce; AVAAP driving mobile business in healthcare; Net4Site, focused on manufacturing and business intelligence; and K2, building mobile apps for the energy sector."
According to Dan Homrich, chief executive officer of Smartsoft Mobile, "Advances in mobile capabilities are driving enterprises to extend business from the desktop to their mobile devices resulting in huge impacts to the enterprise. We envision organizations of all sizes leveraging mobile devices as a standard business tool in the near future. The Mowego Marketplace allows us to bring innovative mobile applications to market fast and in the structured manner required by the enterprise buyer."
ABOUT VIVIDO:
Founded in 2009 by former SAP NA CEO, Greg Tomb, Vivido Labs, Inc., a leading enterprise mobility solutions provider, aids clients in maximizing the value received from their investment in SAP and other enterprise applications.
Vivido Labs focuses on: Vivido Expert Services and Vivido Mobility Products. The Vivido Mowego line of mobile enterprise business applications are designed and developed by Vivido Labs with a primary focus on providing enterprises with extended value from their backend business system investments with a focus on usability and productivity. The Mowego platform and applications are designed to work across multiple major smart phone platforms and devices.
More information can be found at: www.VividoLabs.com or www.Mowego.com.
MEDIA CONTACT:

Beth Trier
Trier and Company for Vivido
[email protected]
415.285.6147


Copyright @ Marketwire
Page: 1
Related Keywords:
Vivido , Communications,Digital Audio,Smart Phone,PDA,iPods,iphone,Manufacturing,Applications,Manufacturing/Production,Manufacturing,Productivity Applications,Software Development,Other Applications,Tools,Platforms,Business,PDA/Smartphone,Marketwire, Inc.,IT (Information Technology),Enterprise Applications,Apple Computer,Business,Outdoor Sports,Other,
---