Vitrue's New Anywhere Apps Extend Facebook Marketing Assets With Cross-Web Publishing Capabilities
(December 07, 2011)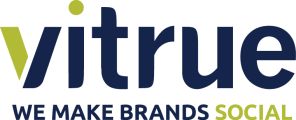 ATLANTA, GA -- (Marketwire) -- 12/07/11 -- Vitrue (www.vitrue.com), the leading social marketing platform, today announced Anywhere Apps, a new functionality supported by Vitrue's Social Relationship Management (SRM) Platform that enables marketers to boost social engagement with consumers outside of the Facebook website by publishing the same rich media Facebook assets to any site or platform across the web. A demo of Vitrue Anywhere Apps can be viewed here: http://youtu.be/MXvivmrJ9rE.
Using the Vitrue SRM and Anywhere Apps, brands can replicate any Facebook Tab or App on other Internet vehicles such as websites and blogs, allowing for a consistent campaign experience across all of a brand's unique Web properties to maximize customer engagement. Additionally, full visibility into the performance of Anywhere Apps can be accessed via Vitrue Analytics.
"Anywhere Apps allow marketers to literally mirror successful Facebook assets across other web properties to simultaneously and consistently engage with a brand's larger digital audience, providing a holistic social approach to a brand's owned media," said Reggie Bradford, Vitrue CEO and Founder. "As we continue to innovate and create new ways for brands and marketers to better engage with their consumers across the web, we are helping companies harness the value of the social web and extend their total digital presence."
Today's news follows last week's announcement, the debut of Mobile App for Marketers, made during Facebook's mobile technology session at the APPNATION III conference. Vitrue's leading cloud-based social relationship marketing solution continues to expand its offerings to maximize audience engagement for its clients, like jcpenney, McDonald's, American Express and P&G.
About Vitrue
Vitrue (www.vitrue.com) is the leading social marketing platform, offering software-as-a-service (SaaS) solutions to help brands and agencies harness the marketing potential of social and manage their expanding and sophisticated social communities on Facebook, Twitter, Google+, YouTube and emerging platforms. Anchored by its industry-leading Social Relationship Management (SRM) platform, Vitrue is currently managing its clients' more than one billion social relationships in 47 countries across 4,500 Facebook, Twitter and Google+ accounts. Vitrue's stable of clients include more than 500 global brands and agencies, including iconic brands such as McDonald's, American Express, Intel, P&G, Disney, jcpenney and AT&T.
Contact Information
Aly Brady
LaunchSquad
415-625-8555
vitrue (at) launchsquad (dot) com


Copyright @ Marketwire
Page: 1
Related Keywords:
Vitrue, Marketwire, ,Internet Technology,Internet,Other,
---