Vitera Healthcare Solutions Appoints Shantanu Paul as Senior Vice President of Product Development
(May 21, 2012)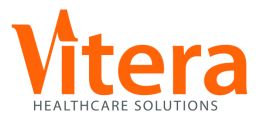 TAMPA, FL -- (Marketwire) -- 05/21/12 -- Vitera Healthcare Solutions, one of the nation's largest providers of electronic health records and practice management software and services, announced today the appointment of Shantanu Paul as Senior Vice President of Product Development. In this role, Paul will be responsible for our product development, product releases and transaction business. Paul brings over 15 years of overall IT experience and more than eight years of Healthcare IT experience, particularly in office-based, physician-focused product development.
"I'm thrilled to join Vitera Healthcare Solutions' product development team," said Paul. "I will be working closely with a great team of developers, a focused product management group, and an outstanding customer base to ensure we are developing the highest quality products while meeting our customers' every need and exceeding their expectations."
Prior to joining Vitera, Paul spent more than eight years at Allscripts, where he held various positions of increasing responsibility in the product development and product management departments. He has also served on various technical committees in IHE, an organization dedicated to interoperability in healthcare IT. Before Allscripts, Paul worked at FatWire, a web-based content management solution provider, where he held various positions in product development, services delivery and solution sales.
"We are investing heavily in advancing our healthcare technology solutions. In fact, we have added more than 20 people to our product development team in recent months to help us accelerate our innovation," said Matthew Hawkins, Chief Executive Officer at Vitera Healthcare Solutions. "Shantanu is a great addition to our team. His strong healthcare technology development experience is an indispensable asset for the company. Shantanu's leadership and vision joined by our experienced product development team and new product development team additions will enable us to continue to deliver reliable and easy-to-use healthcare software to our customers."
Shantanu received a bachelor's degree in Pharmaceutical Sciences from Jadavpur University in India, and an MBA from the Indian Institute of Management.
About Vitera Healthcare Solutions
Vitera Healthcare Solutions provides end-to-end clinical and financial technology solutions so physicians and medical professionals can work with patients instead of paperwork. Serving more than 400,000 healthcare professionals including 80,000 physicians, Vitera Healthcare Solutions provides electronic health records and practice management systems, processes 33 million transactions and 1.8 million e-prescriptions monthly, and serves several specialties including primary care, OB/GYN, pediatrics, cardiology and orthopedics in all sized practices and Community Health Centers. Physician focused and patient centric, Vitera Healthcare Solutions is based in Tampa, FL. For more information, visit www.viterahealthcare.com or call (877) 932-6301. Follow Vitera Healthcare Solutions on Facebook, http://www.facebook.com/ViteraHealthcare, and Twitter, http://twitter.com/#!/ViteraHealth.
©2012 Vitera Healthcare Solutions, LLC. All rights reserved. Vitera, the Vitera logo, Intergy and Practice Analytics are registered trademarks or trademarks of Vitera Healthcare Solutions, LLC, or its affiliated entities. All other trademarks are the property of their respective owners.
Add to Digg Bookmark with del.icio.us Add to Newsvine
Media Contact:
Tycene Fritcher
Vitera Healthcare Solutions
813-249-4133
Email Contact


Copyright @ Marketwire
Page: 1
Related Keywords:
Vitera Healthcare, electronic health records, EHR, EMR, meaningful use, Intergy, physicans practice, India, Marketwire, , healthcare, Surgery, Childrens Health, Physician, Children, Financial, Medical, Business, india, Other, Medical Professionals,
---