Visits to Trulia Grew 40% as Consumer Interest in Real Estate Surges in the First Half of 2009
Buyers and Advertisers Stepping Off the Sidelines as Housing Market Shows Signs of Stabilization
(July 02, 2009)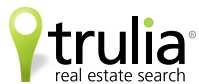 SAN FRANCISCO, CA -- (Marketwire) -- 07/02/09 -- Trulia, Inc. (www.trulia.com), the best place to start your real estate search, set new company records for site traffic, user engagement and revenue in the first half of 2009. Trulia's growth is a direct result of new product innovations and consumers' increasing thirst for information on purchasing homes. During the past six-months, more than 30 million unique visitors used Trulia to search for homes, track real estate trends and participate on Trulia Voices.
Trulia also experienced significant increases in the first half of 2009 across all key traffic and user engagement metrics. Property views increased by more than 90 percent and page views increased by 83 percent across home listings and stats & trends. The company also experienced significant growth in its Trulia Voices Community, as consumers continued to look for more advice on buying, selling, foreclosures and refinancing. Total community contributions increased by 85 percent in the first half of 2009 compared to the first half of 2008. As a direct result of this surge in momentum, Trulia continues to rise in the rankings. In the past year, Trulia has climbed to the 5th position in the list of top real estate sites by Hitwise from the 8th spot and has secured the 5th spot in ComScore's Real Estate category. Trulia was also the proud winner of the prestigious Webby Award for 2009 Best Real Estate Site.
"Our focus on the consumer and adding in new features and functionality that they have been asking for has been the key to our growth in Q1 and Q2," said Pete Flint, CEO and co-founder, Trulia.com. "We're seeing huge increases not only in visits, but also in consumers contacting agents and advertisers through Trulia.com. This growth in leads gives us confidence about a stabilizing housing market and is attracting more advertisers and revenue on Trulia than ever before."
In the first half of 2009, Trulia rolled out several new innovative features across the site to help consumers find the perfect home faster and ultimately be better informed before purchasing. Trulia's new tools focus on consumers' individual needs, providing increased convenience and delivering unique local insight. Specific product features include:
-- Price Reduction -- A search tool that allows home buyers, sellers, agents, investors and real estate junkies to search for price reductions on Trulia. People have the ability to filter their search for homes that have been reduced by up to 5%, up to 10% or up to 20% and you see the price changes that have occurred while the homes have been on the market.
-- Compare It! -- Allows consumers to compare up to five different properties side-by-side. Users can see all the key attributes of each listing and then eliminate the properties they don't like and save the ones they do like for future reference. Comparing homes side-by-side is the best way to see all the key attributes from price per square foot to the size of the lot and then make an educated decision on what property suits you best and delivers the best value. Compare It! is also a great way to determine how home values might be affected by comparables -- both listings and recently sold properties -- in specific neighborhoods.
-- Property Detail Pages -- Upgraded with new user-friendly section tabs. These tabs are all above the fold and allow the user to quickly and easily search through the related content sections. Property overview, photos, maps, price trends and local area are some of the tabs that consumers can click on to see more information.
-- Most Popular Q&A and Blogs -- Homepage has been updated to give more emphasis to the most popular content (based on community behavior and feedback) instead of the most recent content. The goal is to enable readers to glance through the most 'valuable' content instead of having to search for it or browse through recent updates until they get what they really want. Also users can now select their local city and this will become their default view so they will have access to local content at their fingertips on the homepage.
-- Professional Marketing Tools -- Released several new products to help agents better market listings, including open house management tool to attract buyers searching for open houses online and a new system to automatically associate listings with agent accounts to help generate leads. In addition, agents can send Trulia's newly released Client Listing Report to their sellers and show consumer interest in their property.
-- Find a Pro -- Makes finding a real estate professional much easier. Trulia currently has over 350,000 active real estate agents in its professional directory, as well as other real estate professionals such as brokers, lenders, appraisers, stagers and more. Users can easily find real estate agents based on location, profile, and local insight. The Find a Pro tool also allows consumers to see the contributions the professional has made to the Trulia Voices community to help determine if they are the right expert for them.
-- Trulia Mobile -- Version 2 of Trulia's iPhone app was released in Q1, which allows consumers to change search criteria directly from the Filter button on the search results page. This makes it much easier to find the homes you're looking for. Also the new property detail pages allow you to contact the agent by tapping the phone number or email address. Lastly additional filtering options allow you to search for homes and filter your results by zip code and property type.
Trulia also announced a partnership with The Washington Post and launched a co-branded site enabling users to easily refine their search results based on relevant criteria like open houses, neighborhood, price, property type, new listings and more. The co-branded site launched in Q2 2009.
About Trulia, Inc.
Trulia, Inc. has revolutionized real estate search by offering a rich, intuitive user experience to help consumers find homes for sale, track local price trends, compare properties and neighborhood data all at the hyper-local level. Trulia Voices, the largest real estate community on the web, allows home buyers, sellers, agents and real estate enthusiasts to ask questions, receive advice and blog on topics such as the buying and selling process, foreclosures, refinancing and more. Trulia's user-friendly search can also be accessed on more than 170 websites as a result of our media partnerships. Trulia has received a number of awards, including the 2009 Webby Award for real estate. For more information, visit http://www.trulia.com/.
Media Contact:
Ken Shuman
Email Contact

Paul Loeffler for Trulia
Email Contact
415-848-7176


Copyright @ Marketwire
Page: 1
Related Keywords:
Trulia, real estate search, homes, online home search, residential real estate search engine, Marketwire, Inc., Apple Computer, Internet Technology, Email, Other,
---