Visionary Apps' Complete Foreclosures App Launches on Android at the National Association of Realtors Conference
Exclusively Powered by RealtyTrac(R), Complete Foreclosures Is the Leading Provider of Quality Foreclosure Data on Smartphones
(November 09, 2011)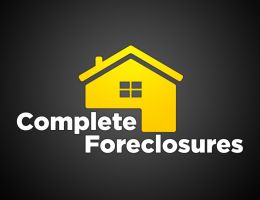 HARTLAND, WI -- (Marketwire) -- 11/09/11 -- Visionary Apps LLC (www.visionaryapps.com), creators of innovative smart-phone and tablet tools that aim to improve people's lives, today announced that its popular Complete Foreclosures(SM) application (app) exclusively powered by data from RealtyTrac®, the leading online marketplace of foreclosure properties, will be launching its service on the Android at the National Association of Realtors (NAR) Conference this month in Anaheim, CA (November 11-14).
Already rated as one of the top ten business apps on the iOS platform, the Complete Foreclosures app is the only app with RealtyTrac data for all Android phones and tablets. Visionary Apps' will debut the latest features for the Android at the NAR conference including the ability to search all of RealtyTrac's bank owned, pre-foreclosure and auction listings from more than 2,200 US counties in the Complete Foreclosures app as soon as they are posted in RealtyTrac.
Making its user-friendly interface even more streamlined for Android users, Complete Foreclosures now shows the most recent listings first so that users can easily keep on top of the market they're watching locally or nationally. With the free downloadable app, consumers have access to more than 800,000 properties with full data and address information. Remaining properties have partial data with complete data being made available to current RealtyTrac subscribers or those with a seven-day free trial subscription with RealtyTrac.
When launched in February 2010, the Complete Foreclosures app received accolades from top business magazines such as Wall Street Journal, BusinessWeek, Forbes and Bloomberg News. It was the first national foreclosures app available for mobile users that provided the most current information on properties easily and quickly.
Complete Foreclosures understands the way homebuyers and investors search for properties, and so they developed a quick and easy way for consumers to access millions of foreclosed properties locally and nationwide. Easy customizable options allow users to filter-out any properties that do not meet their needs. Custom sort options include price, square footage and number of bedrooms and bathrooms.
"The Complete Foreclosures app has been instrumental in providing the real estate industry and consumers alike the needed information to make the best purchasing decisions possible so we're excited to debut the Android app at the NAR conference because we're reaching our core users... real estate professionals," said Daniel Burrus, CEO and founder of Visionary Apps. "With its introduction into the Android Marketplace, the real estate industry will benefit from the most recent updates to streamline the process making the search that much more transparent in a business where new listing can become very valuable."
Features of Complete Foreclosures:
New - All RealyTrac bank owned, pre-foreclosure and auction listings are now available as soon as they are posted by RealtyTrac
New - Complete Foreclosures now shows the most recent listing first to easily track the market
Instantly search foreclosed listings locally and nationwide
Access licensed real estate foreclosure experts within a search area
Intelligent Foreclosures Buying Guide helps demystify the process of purchasing a foreclosed home
Filter by type of foreclosure listing: pre-foreclosure; bank owned and auction
Easily sort homes by price, proximity, number of bedrooms, bathrooms, and more
Only view listings that fit one's needs by customizing search criteria
Zoom in with "Aerial View" to see a satellite image of each home and its neighborhood
Save favorite listings for quick access
Instantly share listings with friends and family through one-click email
One-click driving directions from one's current location to the property they want to see
Additional Features of Complete Foreclosures:
Listings are provided by RealtyTrac®, the leading online marketplace of foreclosure properties, and are continuously being updated
Existing RealtyTrac® members can sign in using their account to access premium (in-depth) data at no additional charge.
For questions regarding the new Complete Foreclosures app with RealtyTrac® data visit: http://www.completerealtysuite.com/contact.aspx.
For more information on the Complete Foreclosures app for the Android, visit:
https://market.android.com/details?id=com.VisionaryApps.CompleteForeclosures
For more information about the NAR conference, visit:
http://www.realtor.org/convention.nsf?opendatabase&cid=ce020
About Visionary Apps
Taking Smartphone and Tablet Applications to the Next Level
Visionary Apps was founded by leading technology forecaster and New York Times bestselling author of Flash Foresight Daniel Burrus with a vision to improve the world we live in by utilizing the revolution of smartphone & Tablet technology. Founded in 2009, the company is dedicated to creating the most advanced business and personal mobile applications on the market.
Visionary Apps seeks to make the most of the constantly evolving smartphone and tablet to bring never-before-seen opportunities designed to engage and empower the user in new and exciting ways in the fields of real estate, healthcare, purchasing, logistics, supply chain, sales, marketing, energy, security and many more.
For more information about Visionary Apps please visit www.visionaryapps.com or follow-us on Twitter, Facebook, LinkedIn, YouTube or subscribe to the Burrus blog feed.
Add to Digg Bookmark with del.icio.us Add to Newsvine
For more information contact:
Jason Kirshner / Shana Starr
RMS Public Relations
www.rms-biz.com (for Visionary Apps)
949.579.9569 ext. 801/802
Email Contact / Email Contact


Copyright @ Marketwire
Page: 1
Related Keywords:
Visionary Apps, Home, Family, Security, Family, Communications, Web, Smart Phone, Search, Applications, Security, Family, Blogs/videoblogs, EMail, Social Media, Sales, Applications, Marketing, Sales & Marketing, Security, Internet, Security, Search, Internet Server Applications, E-mail, Search Servers, Sales, Sales, Business, Flash, Marketing, PDA/Smartphone, Graphics/Design, email, Marketwire, , Business, Email, Family,
---