Viscira Announces Version 3.0 of its Interactive Presentation Builder Application
(May 11, 2011)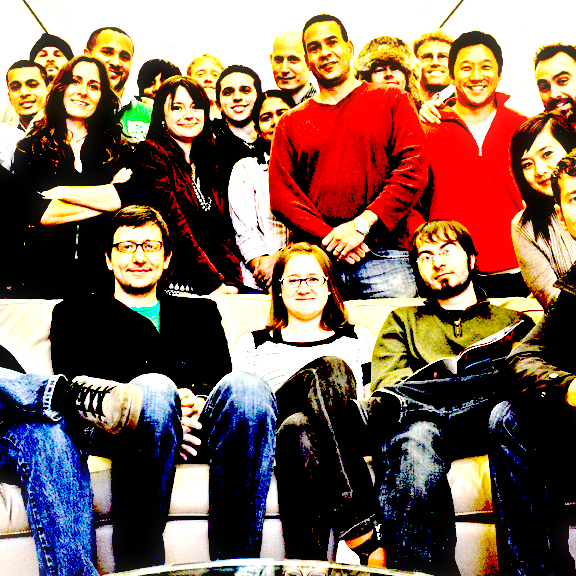 San Francisco, CA (PRWEB) May 11, 2011
Viscira, a leading provider of interactive, new-media and technology solutions for the life sciences industry, today announced the pending release of version 3.0 of its Interactive Presentation Builder (IPB) application for pharmaceutical, biotech, and medical device customers.
The next-generation version of the Viscira IPB includes all of the robust features and functionality available in version 2.0, but now integrates additional portability options for users. Additionally, this new version of the Viscira IPB is fully compatible with and optimized for the Apple ® iPad. This will enable pharma product speakers to build and save their custom presentations using approved slides, both on the web and on their local computer, through an intuitive, multi-touch user interface.
The Viscira IPB is a secure technology platform with a flexible architecture that has been designed to maximize functionality and ease of use for product speakers and other users. It can be seamlessly integrated into an existing client website or speaker extranet, and can be tailored to comply with specific customer workflow and regulatory compliance requirements.
The product can also be delivered as a stand-alone, offline application that can run locally on both PC and MAC computers, and now on mobile devices such as the iPad. Viscira plans to add compatibility with other mobile computing platforms in the near future including the iPhone and Android-based devices.
We are very excited to further expand the portability of our IPB platform in response to the evolving needs of our customers, explains Dave Gulezian, President and CEO of Viscira. We see the iPad and other mobile computing platforms quickly becoming key educational and promotional tools within the life sciences industry. As a company, we will continue to drive innovation to stay at the forefront of solutions in this area.
To schedule a review and demonstration of the Viscira Interactive Presentation Builder v3.0 application, please contact the company at 415-848-8010 or send an email to sales(at)viscira(dot)com.
This product is just one of many innovative interactive, new-media and technology solutions the company offers, which range from 3D mechanism of action animations to enhanced KOL video presentation modules to interactive sales aids. Visciras strategic approach combined with its delivery of cutting-edge products has resulted in an impressive roster of clients for the company including Amgen, Johnson & Johnson, Genentech, Pfizer, Novartis and Eli Lilly.
About Viscira
Viscira is dedicated to the development of new-media communication solutions and interactive software applications for the life sciences industry. Viscira provides a suite of programs that provide best-in-class technology solutions to deliver engaging and memorable content via various electronic channels. For more information, please visit the companys website at http://www.viscira.com or contact Noel Ashekian at (617) 429-0834.
Press Contact
Noel Ashekian
Marketing Communications Manager - Viscira
Phone: (617) 429-0834
Email: nashekian(at)viscira(dot)com
###
Read the full story at http://www.prweb.com/releases/2011/5/prweb8406508.htm.
Page: 1
Related Keywords:
economy, business and finance, financial and business service, business enterprises, advertising, marketing, business (general), economy, business and finance, financial and business service, business enterprises, business (general), computing and information technology, satellite technology, software, wireless technology, science and technology, technology (general), identification technology, agricultural research and technology, computing and information technology, satellite technology, wireless technology, science and technology, technology (general), identification technology, agricultural research and technology, fishing industry, healthcare provider, cinema industry,
---