VirtuOz Intelligent Virtual Agents Named Tech Awards Circle Winner
Company Selected Among Top Technology Services Vendors for 2011
(October 18, 2011)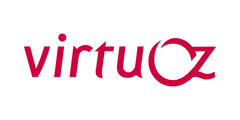 EMERYVILLE, CA -- (Marketwire) -- 10/18/11 -- VirtuOz, Inc., the leading provider of intelligent virtual agents (IVAs) for online customer service, today announced the company has been selected as a winner of the Tech Awards Circle, taking Bronze in the Enterprise Service category. Winners were selected by an independent circle of publication reviewers/journalists from nominations based on a broad range of achievements -- from product and technology innovations to talented executive leadership and engineering innovators.
Tech Awards Circle celebrates the products, services, vendors and individuals making a difference in the industry today. The winners represent a broad range of achievements, from hardware to software to services in consumer/SOHO, SMB, midrange, and enterprise markets. Gold, silver and bronze awards were given out in each category.
"Despite overwhelmingly strong competition, VirtuOz exhibited true industry excellence to be recognized among the top of the Tech Awards Circle," said Kevin Anderson, awards program coordinator. "Our judges were pleased at the level of submissions from all the vendors entering this year's competition, so to be named a winner of this prestigious award is a testament to the quality and innovation unrivaled in the high tech community. We wish them continued success and look forward to them defending their title during the next awards period."
"We are honored to have VirtuOz recognized as a 'best of the best' technology provider by Tech Awards Circle and share this award with our innovative customers who have successfully deployed virtual agents to foster digital customer relationships in today's increasingly online world," said Steve L. Adams, CEO and president of VirtuOz. "With the largest number of live enterprise intelligent virtual agents for Global 2000 companies, VirtuOz is well positioned to help other companies creatively deploy IVAs in response to increasing market demand for virtual agents."
Ever since IBM's Watson defeated its two human competitors on the game show "Jeopardy," the use of natural language processing in commercial applications has continued to attract growing market interest. The Tech Awards Circle coupled with last week's announcement of Siri, a voice-enabled personal assistant built into Apple's iOS5, and Gartner's recent Magic Quadrant that named virtual assistants as a primary building block to CRM Web Customer Service are among the latest indicators that the market demand for IVAs has "tipped."
More information about Tech Awards Circle, including the full list of winners, is available online at http://www.techawardscircle.com or by email at [email protected].
About Tech Awards Circle
Tech Awards Circle was established this year to truly honor the 'best of the best' in technology. Tech Awards Circle is not affiliated with an analyst firm or a media company, both of which are directly supported by tech vendors through consulting relationships or advertising sales, so it is uniquely unbiased and immune to conflicts of interest. Entries are judged by an independent circle of journalists, including product reviewers, each with at least a decade of experience covering technology from consumer electronics to enterprise-class computing. To prevent these judges from being unduly influenced by vendors, they have agreed to remain anonymous. For more information or to be added to the mailing list please visit www.techawardscircle.com.
About VirtuOz
VirtuOz is the leader in Digital Customer Relationships, enabling large and mid-market enterprises to use Intelligent Virtual Agents to provide world-class online marketing, sales, and support channels, ensuring a high quality user experience while improving operational performance. Intelligent virtual agents offer companies a new channel for contemporary online customer service that delivers the best possible customer experience at one-tenth the cost of traditional channels. VirtuOz solutions combine best-in-class virtual agent solutions with best practices across agent development, deployment, and optimization to deliver predictable and measurable results. Intelligent virtual agents are predicted to become the new standard for customer interaction in the next few years. VirtuOz leads the market for successful use of intelligent virtual agents, having processed over 144 million conversations on behalf of our customers in 2010 and with the largest number of live enterprise intelligent virtual agents for Global 2000 companies including eBay, SFR, H&R Block and L'Oreal. More information about VirtuOz can be found at www.virtuoz.com.
VirtuOz is a trademark of VirtuOz, Inc. All other company and product names are trademarks or registered trademarks of their respective holders.
Add to Digg Bookmark with del.icio.us Add to Newsvine
For press inquiries:
Aimee Quemuel
Codey Communications
(415) 753-9005
Email Contact


Copyright @ Marketwire
Page: 1
Related Keywords:
VirtuOz, Internet,Digital Media Software,Web,Applications,EMail,Sales,Applications,Advertising,Marketing,CRM - Customer Relationship Management,Sales & Marketing,Internet,Hardware,Internet Server Applications,E-mail,Sales,Sales,Marketwire, Inc., ,Gold,Silver,Consumer Electronics,Internet Technology,Computer Science,Email,Other,
---