Virident and NEC Set Record Oracle Database Performance of 1.2 Million IOPS
Virident FlashMAX Storage-Class Memory Integrated in a Single NEC Express5800 A1080a Scalable Server Delivers Twice the Performance of Competing Solutions
(February 08, 2012)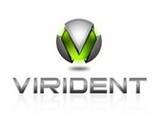 MILPITAS, CA and IRVING, TX -- (Marketwire) -- 02/08/12 -- Virident, Inc., a performance leader in flash-based Storage Class Memory (SCM) solutions, and NEC Corporation of America (NEC) today announced they have achieved unrivaled performance for Oracle applications. The integrated solution from Virident and NEC delivers 1.2 Million random input/output operations per second (IOPS) and a bandwidth of 9.4 GB/s in real-world Oracle 8k block-size workloads with just eight 1.4TB FlashMAX™ SCM devices deployed on a single Intel® Xeon® family based 80-core NEC Express5800/A1080a "GX" server. The solution packs 11TB of flash storage and delivers per server performance that is at least twice the level of the competing solutions. Evaluation by ESG Labs has revealed the Virident/NEC solution delivers unmatched performance in terms of transactions per second and improved infrastructure efficiency with higher storage and server utilization.
"Our evaluations of Virident FlashMAX and NEC Express5800/A1080a (GX) server have revealed that they can eliminate the performance issues common to real-world workloads and deliver extremely high levels of sustained and predictable performance for mixed-application workloads," said Brian Garrett, vice president at ESG Lab. "Virident has addressed the challenges associated with many first-generation PCIe flash devices with the multi-dimensional performance capabilities of its FlashMAX SCM. Most notably, the Virident solution delivers extremely high levels of performance for reads, writes, and a mix of reads and writes."
As a result of this combined solution, datacenters can now expect much better performance from their Oracle database infrastructure than previously possible in terms of latency, bandwidth, capacity, utilization and cost. The solution is uniquely positioned to drive increased server performance and lower overall storage hardware costs for Oracle deployments. The joint solution targets high-performance data warehousing, data analytics and OLTP workloads on the Oracle Database, a $4.7 billion market opportunity.
"NEC designed the (GX) server to deliver exceptional configuration flexibility, capacity, reliability and availability, all with record-breaking performance," said Mike Mitsch, vice president, IT platform group at NEC. "The Virident FlashMAX SCM adds even greater heights of performance to our solution for datacenter customers who are looking to maximize the value they receive from their computing and storage resources."
"This integrated solution is a significant milestone that will be of compelling interest for customers who rely on high-performance Oracle environments to run their business," said Shridar Subramanian, vice president, product marketing, Virident Systems. "The performance achieved is a clear testament to the power of our joint solution as well as to our ability to raise customers' expectations about the ROI on high-performance flash storage investments in the datacenter."
Virident FlashMAX
Virident FlashMAX combines the industry's highest performance (1.4 million IOPS from a single PCIe device) and highest storage capacity (1.4 TB) in the smallest footprint, thus driving higher server consolidations. Aimed at enterprise datacenters, FlashMAX offers predictable, consistent performance over time, across a wide variety of dataset sizes and under diverse workloads, allowing users to gain maximum benefit from their flash-storage investment. In addition, the Virident solution's built-in flash-aware RAID ensures the highest enterprise-class reliability and availability.
Availability
Virident FlashMAX MLC is offered in 1TB and 1.4TB and is available immediately. Additional information is available at www.virident.com.
About NEC Corporation of America
Headquartered in Irving, Texas, NEC Corporation of America is a leading provider of innovative IT, network and communications products and solutions for service carriers, Fortune 1000 and SMB businesses across multiple vertical industries, including Healthcare, Government, Education and Hospitality. NEC Corporation of America delivers one of the industry's broadest portfolios of technology solutions and professional services, including unified communications, wireless, voice and data, managed services, server and storage infrastructure, optical network systems, microwave radio communications and biometric security. NEC Corporation of America is a wholly-owned subsidiary of NEC Corporation, a global technology leader with a presence in 44 countries and more than $37.5 billion in revenues. For more information, please visit www.necam.com.
© 2011 NEC Corporation of America. NEC is a registered trademark of NEC Corporation. All Rights Reserved.
Other product or service marks mentioned are the trademarks of their respective owners.
About Virident Systems
Virident Systems enterprise-class Storage Class Memory (SCM) solutions deliver unconditional, consistent performance that supports the most data-intensive content and applications. The inherent advantage associated with this disruptive technology revolutionizes computing by speeding application response time and optimizing datacenter efficiency for new levels of ROI. Virident Systems is backed by strategic investors, Intel®, Cisco® Systems and a leading storage hardware and software solutions provider, as well as venture investors Globespan Capital Partners, Sequoia Capital, and Artiman Ventures. For more information, visit www.virident.com.
Virident, Virident FlashMAX, vFAS and the Virident logo are trademarks of Virident Systems. All other products and services listed herein are trademarks of their respective companies.
Copyright @ Marketwire
Page: 1
Related Keywords:
Virident, flash storage, slc, mlc, storage class memory, PCIe , Applications, Sales & Marketing, Education, Storage, Security, Database, Business Issues, Hardware, Services, Software, Misc, Database, Security, Storage Hardware, Other, Marketwire, , Business, Family, Other,
---