Virident Systems to Demonstrate SSD Benchmark Comparison at EMC World
(May 14, 2012)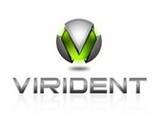 MILPITAS, CA -- (Marketwire) -- 05/14/12 -- Virident Systems, a performance leader in flash-based storage class memory (SCM) solutions, will demonstrate a database TPC-C-like benchmark comparing Virident FlashMAX performance with other leading PCIe flash solutions at booth 1008 at EMC World, May 21 - 23, 2012 at The Venetian in Las Vegas, Nevada. Attendees will observe in real time the comparative performance of Virident FlashMAX and competing PCIe storage running in the same environment.
Virident FlashMAX, a PCIe storage class memory solution, ensures that application performance is 10 times faster than HDD systems at one-third of the total cost of ownership. FlashMAX offers the industry's highest storage capacity in the smallest footprint while delivering twice the performance of competing solutions. FlashMAX SCM has been designed from the ground up to fully exploit today's computer architectures which leverage many fast CPU cores and the PCI Express interconnect bus to deliver maximum application performance.
Who: Virident Systems
What: TPC-C-like benchmark comparing Virident FlashMAX performance against leading competitor
When: Monday, May 21, 5:00 p.m. - 8:30 p.m.; Tuesday, May 22 and Wednesday, May 23, 12:30 p.m. - 5:15 p.m.
Where: Booth 1008, Solutions Pavilion, EMC World, The Venetian, Las Vegas, Nevada
To learn more about solving the mystery of SSD performance benchmarking, a free webinar with Virident and Enterprise Strategy Group will be held on Thursday, June 7, 2012, at 10:00 a.m. Pacific Time/1:00 p.m. Eastern Time. The webinar will reveal the secret to accurately measuring SSD performance in the data center. Register here.
About Virident Systems
Virident Systems enterprise-class Storage Class Memory (SCM) solutions deliver unconditional, consistent performance that supports the most data-intensive content and applications. The inherent advantage associated with this disruptive technology revolutionizes computing by speeding application response time and optimizing datacenter efficiency for new levels of ROI. Virident Systems is backed by strategic investors, Intel®, Cisco® Systems and a leading storage hardware and software solutions provider, as well as venture investors Globespan Capital Partners, Sequoia Capital, and Artiman Ventures. For more information, visit www.virident.com.
Add to Digg Bookmark with del.icio.us Add to Newsvine
Copyright @ Marketwire
Page: 1
Related Keywords:
Virident Systems, Marketwire, ,Other,
---