Virident Systems to Demonstrate How Flash Storage Can Streamline MySQL Performance at the O'Reilly Velocity 2012 Web Performance & Operations Conference
(June 18, 2012)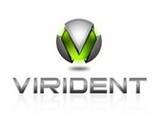 MILPITAS, CA -- (Marketwire) -- 06/18/12 -- Virident Systems, a performance leader in flash-based storage class memory (SCM) solutions, will demonstrate solutions for optimizing MySQL performance using flash storage at the O'Reilly Velocity 2012 Web Performance & Operations Conference, June 25 - 27, 2012 at the Santa Clara Convention Center in Santa Clara, California.
At its booth #703 during exhibit hall hours, Virident will demonstrate how to consolidate four MySQL servers into a single server, resulting in better scalability; cost reduction; power reduction; reduced data center footprint; and the ability to better handle demand growth for MySQL data using flash storage.
Who: Virident Systems
What: Solutions for optimizing MySQL performance using flash storage
When: Tuesday, June 26, 10:00 a.m. - 4:30 p.m. and 6:00 - 7:00 p.m.; Wednesday, June 27, 10:00 a.m. - 4:30 p.m.
Where: Booth 703, O'Reilly Velocity 2012 Web Performance & Operations Conference, Santa Clara Convention Center, Santa Clara, California
Virident FlashMAX, a PCIe storage class memory solution, ensures that application performance is 10 times faster than HDD systems at one-third of the total cost of ownership. FlashMAX offers the industry's highest storage capacity in the smallest footprint while delivering twice the performance of competing solutions. FlashMAX SCM has been designed from the ground up to fully exploit today's computer architectures which leverage many fast CPU cores and the PCI Express interconnect bus to deliver maximum application performance.
About Virident Systems
Virident Systems enterprise-class Storage Class Memory (SCM) solutions deliver unconditional, consistent performance that supports the most data-intensive content and applications. The inherent advantage associated with this disruptive technology revolutionizes computing by speeding application response time and optimizing datacenter efficiency for new levels of ROI. Virident Systems is backed by strategic investors, Intel®, Cisco® Systems and a leading storage hardware and software solutions provider, as well as venture investors Globespan Capital Partners, Sequoia Capital, and Artiman Ventures. For more information, visit www.virident.com.
Add to Digg Bookmark with del.icio.us Add to Newsvine
Copyright @ Marketwire
Page: 1
Related Keywords:
Virident, flash storage, slc, mlc, storage class memory, PCIe, MySQL, Velocity 2012 Conference , Applications,Storage,Internet,Hardware,Software,Misc,Internet Server Applications,Web Servers,Marketwire,Internet Technology,
---