Virident Launches FlashMAX MLC -- A High Capacity, High Performance Storage Class Memory Solution for the Enterprise
Next-Generation Enterprise-Class PCIe SCM Product Delivers Unconditional Performance and Offers the Industry's Highest Storage Capacity in the Smallest Footprint
(November 10, 2011)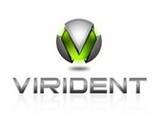 MILPITAS, CA -- (Marketwire) -- 11/10/11 -- Virident Systems today announced the release of Virident FlashMAX™ MLC, a PCIe storage class memory (SCM) solution that offers enterprises unconditional performance and the industry's highest storage capacity at 1.4 TB in a low-profile form factor. This broadens the Virident product portfolio to address the growing needs of enterprises for high-performance, high-capacity flash storage solutions in their data centers. The Virident FlashMAX, tightly integrated with its innovative software technology vFAS™ (Flash management with Adaptive Scheduling), delivers over 1.4 Million IOPS from a single PCIe device, an industry first. In addition, FlashMAX performance remains predictable and consistent over time, across a wide variety of dataset sizes and under diverse workloads, while providing at least twice the performance of comparable flash-based solutions. Built-in flash-aware RAID ensures the highest enterprise-class reliability and data availability.
Virident vFAS now includes a data sanitization feature that allows enterprises, especially in the government and federal sector, to remove sensitive or classified data from Virident FlashMAX products in a secure manner. With this feature, FlashMAX complies with NIST and DOD standards for data sanitization at both the Clear and Purge level for NAND flash media.
"The plethora of performance claims in today's flash storage market is often creating confusion amongst enterprise IT shops as to which solution is the optimum choice for their environment and specific application," said Mark Peters, senior analyst at the Enterprise Strategy Group. "Flash storage performance varies by type of course, but it is also considerably affected by factors such as application workloads and data sets, and will invariably downgrade as the capacity of the disk gets used. Virident's FlashMAX SCM solution, integrated with vFAS software, has been specifically designed to eliminate these variations and deliver consistent performance over time -- something that is critical in order for users to gain the maximum benefits from their investments in flash storage."
"Managing ever increasing database sizes, while scaling performance vertically, has traditionally been at the forefront of our engineering challenges," said Amod Malviya, vice president engineering, Flipkart.com. "Virident FlashMAX cards took away a huge part of those challenges, allowing our engineers to focus more on the business problems at hand. We found not only their technology to be superior compared to alternative solutions in the market but also their post-sales support, which was fantastic."
"The Virident solution scales better than the other PCIe SSD cards we've tested and deployed," said Dr. Hitoshi Sato, assistant professor, Tokyo Institute of Technology. "We're heavy users, and our service needs to be available to our customers 24x7, so performance and reliability are very important to us. The Virident Storage Class Memory (SCM) devices deliver."
Virident vFAS Software Technology
The Virident vFAS software technology delivers the most efficient access to flash media for applications. vFAS virtualizes the underlying flash media to present a standard block-device interface to applications, bypassing inefficient storage protocols or interconnects. FlashMAX with vFAS provides the quickest path to application data with data delivery in tens of microseconds, resulting in unprecedented gain in application performance. In addition, vFAS deploys sophisticated techniques for ensuring that applications receive steady and sustained performance across a wide range of workloads and over the entire lifecycle of the device. This results in application performance delivered under all conditions, whether it is peak small-block read performance or sustained mixed read/write performance when the drive is full or nearly full.
High Density, Low Profile
With the introduction of the FlashMAX MLC, Virident now delivers the industry's highest storage capacity in the smallest footprint, driving higher server consolidations. The low-profile helps enterprises solve the challenges of datacenter sprawl, while ensuring compatibility with existing servers.
"Current flash devices deliver unpredictable, highly variable performance that degrades over time, which results in poor scalability and underutilization of expensive flash storage," said Shridar Subramanian, vice president, product marketing at Virident. "FlashMAX provides industry-leading performance that scales across diverse workloads and data sets, and sustains over time, making it unlike any other Flash Storage solution on the market today."
Pricing and Availability
Virident FlashMAX MLC is offered in 1TB and 1.4TB, and is available immediately. The Virident FlashMAX SCM solution starts at a manufacturer's suggested retail price of $13,000 U.S. Additional information is available at www.virident.com.
VIRIDENT SYSTEMS
Virident Systems enterprise-class Storage Class Memory (SCM) solutions deliver unconditional, consistent performance that supports the most data intensive content and applications. The inherent advantage associated with this disruptive technology revolutionizes computing by speeding application response time and optimizing datacenter efficiency for new levels of ROI. Virident Systems is backed by strategic investors, Intel Capital, Cisco and a storage solutions provider, as well as venture investors Globespan Capital Partners, Sequoia Capital, and Artiman Ventures. For more information, visit www.virident.com.
Virident, Virident FlashMAX, vFAS and the Virident logo are trademarks of Virident Systems. All other products and services listed herein are trademarks of their respective companies.
Copyright @ Marketwire
Page: 1
Related Keywords:
Virident, flash storage, slc, mlc, storage class memory, PCIe , Applications,Sales & Marketing,Storage,Database,Business Issues,Services,Software,Misc,Database,Standards,Other,Management,USA,Marketwire, ,Business,Other,
---