Viral Video Star Sun Drop Girl and 19-Year Old Rising Rap Star Mac Miller Top Halloween Costume Trends on ChaCha
Halloween Goers Use ChaCha.com and ChaCha Mobile to Get Answers on What to Dress Up for This Year
(October 20, 2011)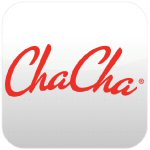 INDIANAPOLIS, INDIANA -- (Marketwire) -- 10/20/11 -- It's that time of year when Halloween is on people's minds, especially as we draw closer to the spooky holiday on October 31st. ChaCha, the #1 free real-time question-and-answer service, has already answered over 129,000 Halloween related questions since the beginning of October and everyone wants to know what to dress up for this year.
Some of the usual suspects - princesses, movie monsters and superheroes - make the list of costumes trending on ChaCha this year. But two of the most sought after costumes are inspired by viral videos that together have reached over 32 million views since their release seven months ago on YouTube.
The Sun Drop Girl from Sun Drop's "Drop it Like it's Hot" commercial is one of the most asked about costumes by Halloween goers so far. The viral video's star has achieved icon status on YouTube, known for dancing to Snoop Dogg's infamous single wearing a red headband, signature Sun Drop tee and red leg warmers over black tights. Since launch, the video has reached over 1.2 million views and has been parodied hundreds of times.
19-year old Wiz Khalifa-protege, Mac Miller, also tops Halloween costume questions on ChaCha, and not surprisingly seeing the success he has had with his music videos going viral. One of his most popular hits, "Donald Trump," has already reached over 30 million views on YouTube.
Some of the other most asked about costumes so far this season are:
- Call of Duty Character - Malibu Barbie - Phantom of the Opera - Princess Jasmine - Rockford Peach from "A League of Their Own" - Pocahontas - Perry the Platypus - Gummy Bear - Yoshi
Nearly a quarter of the Halloween questions answered have been asked from mobile devices, likely from users who are on-the-go or with friends. A recent mobile study by ChaCha found that 37% of mobile questions occur when users are out and about while 28% are when they are together with friends. With a recently updated iPhone application known for its location-based Q's near you and topic related alerts, ChaCha continues to make answering questions easy and fun no matter where users are.
ChaCha (http://www.chacha.com) is the leading source for free real-time information and answers. Through its unique "ask-a-smart-friend" platform, ChaCha has answered nearly 2 billion questions since launch from more than 25 million unique users per month via online (ChaCha.com), mobile text (242-242), iPhone app, Android app, and voice (1-800-2-ChaCha(TM)). ChaCha is one of the fastest growing mobile and online publishers according to Nielsen, comScore, and Quantcast.
Contacts:
ChaCha
Sara Camden
317-440-0522
[email protected]
www.chacha.com


Copyright @ Marketwire
Page: 1
Related Keywords:
ChaCha , Mac, OS9, OSX, Marketwire, , Music, Other,
---