Vineyard Networks and ISC8 Announce Tactical Technology Partnership
(January 17, 2012)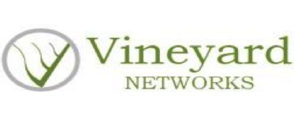 KELOWNA, BC -- (Marketwire) -- 01/17/12 -- Vineyard Networks and ISC8 are thrilled to announce their Technology Partnership which will see Network Application Intelligence added to ISC8's next generation of Cyber Security solutions.
ISC8's Next Generation Cyber Security solutions will deliver scalable, high performance security architecture in a single system. The integration of Vineyard's network intelligence software into the ISC8 platform will be part of their new breed of IT security solutions designed to solve the toughest problems in network security and deliver 100% visibility in real-time.
"ISC8 will be leveraging Vineyard Networks to provide customers with a deeper understanding of the malicious behavior and zero-day attacks before and after they occur," said Joy Randels, Senior Vice President of Business Development for ISC8. "The integrated solution will allow customers to identify which applications are involved in malicious behavior on their network and initiate changes to mitigate their risk in real-time."
"We're excited to be working with ISC8 on their Next Generation Cyber Security platforms," says Jason Richards, CEO of Vineyard Networks. "Their experience and leadership in building world class security solutions coupled with our industry leading Deep Packet Inspection and Network Intelligence software will provide their customers with a top tier next generation security solution."
Vineyard Networks' Network Application Intelligence engine, NAVL, provides real-time application level visibility into network traffic. Through a combination of deep packet and deep flow inspection methods, NAVL is able to identify thousands of applications such as Social Networking, P2P, Instant Messaging, Web 2.0, Enterprise Applications and more while also extracting key application attributes from the traffic.
About Vineyard Networks
Vineyard Networks delivers Network Intelligence and Deep Packet Inspection solutions to network infrastructure and telecom vendors. Vineyard's solutions inspect and analyze network data in real-time, providing a complete understanding of network traffic and the ability to extract key components from the data. Vineyard Networks enables its partners to deliver next generation network intelligence solutions. For more, visit www.vineyardnetworks.com
About ISC8
ISC8 is actively engaged in the development and sale of intelligent Cybersecurity solutions for information technology (IT) for commercial and government environments worldwide. ISC8 provides hardware, software and cloud-based product and service offerings that enable Enterprise Threat Management. The company leverages anti-tamper, 3D stacked chip assemblies, high-speed processors, and miniaturized sensors -- all technologies it has developed. The Company also manufactures and sells thermal imaging systems for current U.S. Military force platforms. ISC8 (Irvine Sensors Corporation) was founded in 1974 and is headquartered in Costa Mesa, California. For more, visit www.isc8.com.
Media Contact:
Aidan Cole
Email Contact
+1-250-448-1925 x 1013


Copyright @ Marketwire
Page: 1
Related Keywords:
Vineyard Networks, Applications,Productivity Applications,Security,Networking,Internet,Business Issues,Hardware,Software Development,Other Applications,Architecture,Security,Internet Server Applications,Web 2.0,Platforms,Management,CEO/CFO,USA,Marketwire, ,IT (Information Technology),Enterprise Applications,Networking,Security,Internet Technology,Computer Science,Business,Military,Web 2.0,Social Networking,
---