Vineyard Networks Wins 2011 Red Herring Global 100 Award and Named as One of BC's Best Places to Work
(December 14, 2011)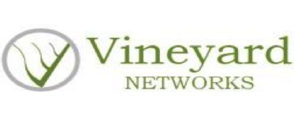 KELOWNA, BC -- (Marketwire) -- 12/14/11 -- Vineyard Networks, a global leader in Network Intelligence and Deep Packet inspection solutions, announced today that the company has received a Red Herring Global 100 Award. The award recognizes the year's most promising private ventures from North America, Europe, and Asia. Vineyard Networks is the only Canadian company to be listed as one of this year's winners. Past winners include companies such as Google, Skype, and YouTube.
"Red Herring has an impressive track record for recognizing global technology leaders, so to be honored in the Red Herring Global 100 is a great milestone for us," says Jason Richards, CEO of Vineyard Networks. "It makes us very proud to be recognized alongside these amazing companies."
Red Herring's Global 100 list has become a mark of distinction for identifying promising companies and entrepreneurs. Companies were evaluated on criteria including financial performance, technological innovation, management quality, strategy, and market penetration.
"Choosing the best out of the previous two years was by no means a small feat," said Alex Vieux, Chairman of Red Herring. "After rigorous contemplation and discussion, we narrowed down our list from 1,100 potential companies to 100 winners. Vineyard Networks should be extremely proud of its achievement. The Top 100 Global are truly the best of the best."
Vineyard Networks received this esteemed technology industry award following a recent nod as one of the top ten 'Best Companies to Work for in BC' as published by BCBusiness Magazine.
"Being recognized as one of BC's best places to work is really exciting and I think it speaks volumes about the amazing people at Vineyard. Great people love working with great people," says Richards.
The Kelowna-based company got its start in 2008 with 3 founding partners. Since then, Vineyard Networks has grown to over 30 employees and is a technology leader providing Network Intelligence and Deep Packet Inspection solutions for network infrastructure companies.
About Vineyard Networks
Vineyard Networks delivers Network Intelligence and Deep Packet Inspection solutions to network infrastructure and telecom vendors. Vineyard's solutions inspect and analyze network data in real time, providing a complete understanding of network traffic and the ability to extract key components from the data. Vineyard Networks enables its partners to deliver next generation, application-aware networking solutions. For more, visit www.vineyardnetworks.com
About Red Herring
Red Herring is a global media company uniting the world's best high-technology innovators, venture investors, and business decision-makers in a variety of forums. Red Herring provides unparalleled insights on the emerging technologies driving the economy. For more, visit www.herring100.com.
About Best Companies to Work for in BC Program
BCBusiness Magazine and MindField Group have partnered to determine the best companies to work for in BC-based on talent systems, employee engagement, leadership dynamics and organization culture. For more, visit www.bestcompanies.ca.
Media Contact:
Pam Boyko
Email Contact
+1-250-448-1925


Copyright @ Marketwire
Page: 1
Related Keywords:
Vineyard Networks, Networking,Internet,Business Issues,Management,CEO/CFO,Marketwire, ,Financial,Business,
---