Vindicia Named to JMP Securities Hot 100
(May 16, 2012)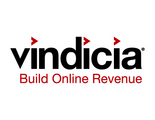 BELMONT, CA -- (Marketwire) -- 05/16/12 -- Vindicia, the leading provider of marketing and selling automation for the Digital Economy, today announced that it has been honored by JMP Securities as a "Hot 100 Best Privately Held Software Company." The report profiles 100 of the software industry's leading private companies as identified by the software research team at JMP Securities, a San Francisco-based investment bank that provides equity research and investment banking services to public and private growth companies and their investors.
Vindicia was recognized among industry leaders at a reception on Monday, May 14, on the first evening of the JMP Securities Research Conference in San Francisco.
"We are pleased to be recognized by JMP and to be among such an impressive group of innovative technology companies," said Gene Hoffman, Chairman and CEO, Vindicia. "From new online businesses to well-established brands at the center of a digital reinvention, Vindicia CashBox helps online businesses succeed through smarter marketing, CRM and billing practices. That our customers are leading in their own respective markets is extremely gratifying and we look forward to continuing to deliver the technologies needed to thrive in the always-changing Digital Economy."
Gene founded Vindicia in 2003 to address the critical marketing, CRM and billing requirements in the Digital Economy. True to Gene's vision, digital businesses have discovered the relevance of this category of solutions to better market and sell digital goods and services, and the company has grown into the leader in its market processing more than $4 billion globally and generating over $75 million in annual incremental revenue for its clients. Just last week, Vindicia was named a finalist for Red Herring's Top 100 Americas award, and Gene was recently honored with a "40 Under 40" Emerging Leaders Award by the San Francisco Business Times.
Follow Vindicia
Vindicia Soapbox Blog: http://blog.vindicia.com
Twitter: @vindicia
Facebook: https://www.facebook.com/vindicia
About Vindicia
Vindicia is the leading provider of marketing and selling automation for the Digital Economy. We enable digital leaders to optimize their customer acquisition and retention capabilities across a variety of online markets via our SaaS solution, Vindicia CashBox. We have processed over $4 billion globally and generate over $75 million in annual incremental revenue for our clients. Our clients include TransUnion Interactive, Intuit, Activision Blizzard, IAC, Bloomberg, and Next Issue Media. To learn more, please visit www.vindicia.com.
Contact:
Juli Greenwood
CHEN PR for Vindicia
781-672-3137
jgreenwood@chenpr.com


Copyright @ Marketwire
Page: 1
Related Keywords:
Subscription billing, SaaS, microtransactions, monetization, freemium, selling automation , Sales & Marketing, Marketwire, , Game Technology, Business,
---