Vindicia Launches CashBox for Salesforce
Joint Clients to Benefit From Integrated Quote-to-Cash Process and Enhanced Revenue Visibility
(June 07, 2012)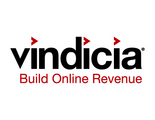 BELMONT, CA -- (Marketwire) -- 06/07/12 -- Vindicia, the leading provider of marketing and selling automation for the Digital Economy, today announced two new Force.com applications, CashBox Reporting for Salesforce and CashBox for Salesforce. The integration offers digital businesses -- from SaaS companies to personal financial management services -- greater insights into their subscribers, enhanced revenue capture and significant operational efficiencies.
Bringing the Benefits of CashBox to Salesforce
CashBox Reporting for Salesforce: CashBox Reporting for Salesforce gives Vindicia clients the ability to view their data through Salesforce and use the reporting and analytics capabilities within Salesforce to make critical, data-driven decisions that impact their customer acquisition and retention. The application gives the user the ability to view customer information, subscription or one-time purchase details, verify what products are available, confirm next subscription payment dates, and more.


CashBox for Salesforce: CashBox for Salesforce builds on the reporting application to encompass greater capabilities and support the full quote-to-cash process. With CashBox for Salesforce, users will have the ability to quote a customer, create a billing plan, use a promotion code, and automate the billing process within the Salesforce application. Further, all updates to customer account information will sync automatically with the CashBox platform. Users will also be able to upgrade, downgrade, side grade, cross sell, or create one time add-on purchases allowing customer service representatives to generate more revenue and increase customer satisfaction.


"We chose CashBox to upgrade our billing system for its performance, reliability and scalability," said Grant Karsas, Director of Community Management at HelloWallet, a leading provider of personalized financial guidance with more than 300,000 subscriptions sold to large employers and directly to consumers. "That our customer support team has access to customer billing information within Salesforce is critical to our success -- and we couldn't deliver our effective campaigns and promotions without it."
"Companies want to maximize the value of their CRM investments and integrations like this one add a valuable layer of customer and prospect insights," said Rebecca Wetteman, Vice President, Nucleus Research. "Arming salespeople with the tools they need to make sure that every interaction is positive and relevant is paramount, especially in today's competitive marketplace."
"We're pleased to bring the many benefits of the CashBox marketing and billing engine to Salesforce users," said Chairman and CEO Gene Hoffman. "To increase online revenue, businesses must be able to support core business processes across different systems -- and arm their marketing, sales and customer support teams with all aspects of a customer's data in one, streamlined environment which is critically important in the new era of very long customer lifetimes. The ability to leverage the data already within Salesforce is a win-win for any sales or marketing person, whether they're engaging for the first time or launching a new campaign."
Pricing and availability
CashBox Reporting for Salesforce is free for all current CashBox customers and is available today for download through the AppExchange. CashBox for Salesforce will be available later this summer.
About the Force.com Platform and AppExchange
Force.com is the trusted social enterprise platform for building and running any employee app in the cloud. Force.com powers the Salesforce CRM apps which include more than 200,000 custom apps and more than 1,400 ISV apps. Enterprise apps built on the Force.com platform can be easily distributed and marketed through the salesforce.com AppExchange http://www.salesforce.com/appexchange/.
The Salesforce.com social enterprise platform delivers the most trusted and comprehensive cloud technologies for social, mobile and open apps. It includes Force.com, the cloud platform for employee apps, Heroku, the cloud platform for customer apps and Database.com, the cloud database to integrate the social enterprise.
Follow Vindicia
Vindicia Soapbox Blog: http://blog.vindicia.com
Twitter: @vindicia
Facebook: https://www.facebook.com/vindicia
About Vindicia
Vindicia is the leading provider of marketing and selling automation for the Digital Economy. We enable digital leaders to optimize their customer acquisition and retention capabilities across a variety of online markets via our SaaS solution, Vindicia CashBox. We have processed over $4 billion globally and generate over $75 million in annual incremental revenue for our clients. Our clients include TransUnion Interactive, Intuit, Activision Blizzard, IAC, Bloomberg, and Next Issue Media. To learn more, please visit www.vindicia.com.
Juli Greenwood
CHEN PR for Vindicia
781-672-3137
[email protected]


Copyright @ Marketwire
Page: 1
Related Keywords:
Subscription billing, Salesforce, microtransactions, monetization, freemium, customer retention, Sales, Applications, Marketing, CRM - Customer Relationship Management, Sales & Marketing, Database, Management, Sales, CEO/CFO, Sales, Marketwire, Financial, Management Services, Game Technology, Business,
---