Vindicia Expands CashBox Family With CashBox Select
Leveraging Vindicia's Unmatched Retention Technology, CashBox Select Rescues Millions in Otherwise Lost Subscription Revenue
(July 17, 2012)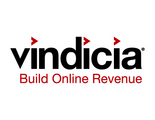 BELMONT, CA -- (Marketwire) -- 07/17/12 -- Vindicia, the leading provider of marketing and selling automation for the Digital Economy, today unveiled CashBox Select -- the latest offering in the CashBox product family. The new SaaS solution allows digital businesses to keep an existing subscription or recurring billing platform, while taking advantage of Vindicia's unique acquisition and retention technologies including the patent-pending ART™ technology built into the CashBox platform.
In today's online global marketplace, the ability to successfully acquire and retain subscribers is paramount to long-term growth. Surprisingly, many of today's most successful digital businesses are losing the revenues associated with 10-15 percent of their customer base because of preventable churn.
ART technology overrides certain types of customer churn and adds millions in additional annual revenue for digital businesses. CashBox Select, and the underlying ART technology, successfully processes 30-40 percent of these failed transactions and returns them to a company's existing subscription billing system for future recurring billing.
Free Trial
Vindicia is offering a complimentary trial of CashBox Select for qualified companies whereby Vindicia will process up to three days of recently declined transactions and deposit the rescued revenues into the business's account automatically. This free, one-time offer captures as much as 40 percent of declined transactions for most online businesses.
"We chose CashBox Select to help us retain more customers and increase our long-term growth potential," said John Danaher, President, TransUnion Interactive. "We were highly encouraged by the results of our CashBox Select trial and are incorporating it into our product line."
"We're pleased to be launching CashBox Select today and to bring our unique ART technology to an expanded set of digital businesses," said Chairman and CEO Gene Hoffman. "To be able to offer this capability as a stand-alone solution sets a new industry standard, and will help many large online businesses expand their total subscriber base and rescue millions in otherwise lost revenue."
Pricing and availability
CashBox Select is available immediately and priced as a percentage of total revenue rescued. Please visit www.vindicia.com/CashBox-Select for additional information and to contact a Vindicia sales representative. The patent-pending ART technology is available through the entire line of CashBox products.
The CashBox product family provides digital businesses with a very flexible SaaS platform to acquire new customers and retain them as long as possible. With capabilities that span marketing, billing and customer account management, the CashBox family provides a critical set of business functions that enable success in the Digital Economy.
Marketing and Selling Automation: Understanding these audience sources and which ones will lead to the longest customer lifetimes, and thus the most profitability, is key to managing marketing spending and total subscriber growth
CRM: CashBox has a native entitlement system that determines if customers have access to your service. Cross-selling campaigns add more complexity as a single customer can access multiple products, but the CashBox entitlement engine easily handles multi-product subscriptions, so the appropriate calculations and billing take place.
Subscription Billing: Subscription billing businesses have two customer pipelines -- new customer signups and existing customer renewals. To address this, we constantly innovate and add new capabilities into CashBox that further reduce customer churn and increase Average Customer Lifetime Value (ACLV).
Customer Acquisition: CashBox provides numerous capabilities to support broader customer acquisition: native integration with global payment methods, currencies, and tax regimes; channel and affiliate management; campaign management; and detailed analytics to track ongoing trends
Customer Retention: Even the smallest increase in customer retention can bring large revenue increases due to the power of ACLV, the average amount of revenue a merchant receives over the lifetime of their relationship with a customer. Vindicia clients typically experience a 15 percent lift in customer retention just by deploying CashBox.
Analytics: the analytics tools inside of CashBox help clients track the impact of changes made, as well as understand the long-term business trends at a revenue, subscriber, and transaction level -- for single product offerings or multiple offerings across different product groups
Business Model Optimization: Digital business models cover the gamut from one-time transactions to freemium to pure-play subscription billing models, and many hybrids -- and CashBox includes a set of best practices for each model that help clients achieve longer-term customer lives
Resources
Revenue Revelations Webinar Series: http://www.vindicia.com/Webinars
Revenue Uplift Estimator: http://info.vindicia.com/Revenue-Uplift-Estimator.html
Video: http://www.vindicia.com/videos
Follow Vindicia
Vindicia Soapbox Blog: http://blog.vindicia.com
Twitter: @vindicia
Facebook: https://www.facebook.com/vindicia
About Vindicia
Vindicia is the leading provider of marketing and selling automation for the Digital Economy. We enable digital leaders to optimize their customer acquisition and retention capabilities across a variety of online markets via our SaaS solution, Vindicia CashBox. We have processed over $4 billion globally and generate over $75 million in annual incremental revenue for our clients. Our clients include TransUnion Interactive, Intuit, Activision Blizzard, IAC, Bloomberg, and Next Issue Media. To learn more, please visit www.vindicia.com.
Contact:
Juli Greenwood
CHEN PR for Vindicia
781-672-3137
[email protected]


Copyright @ Marketwire
Page: 1
Related Keywords:
Subscription billing, SaaS, microtransactions, monetization, freemium, digital economy, CashBox, Marketwire,Game Technology,Business,Family,
---