Vidyo: A Winner at the XXIX Olympic Games in China for the Royal Yachting Association
VidyoConferencing Keeps RYA Sailing Team Buoyed for the Gold
(August 11, 2008)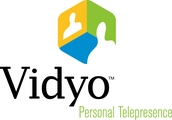 HACKENSACK, NJ -- (Marketwire) -- 08/12/08 -- Vidyo(TM), Inc., the first company to deliver personal telepresence, today announced that it is providing Great Britain's Royal Yachting Association (RYA), in conjunction with First Connections, with the means to stay visually and audibly well-connected with the people who are supporting the group's efforts at the China Olympics. VidyoConferencing(TM) is the means by which RYA support staff and the Team GB sailors at the Olympic Sailing Centre in Qingdao, China will communicate with its HQ personnel in Hamble, Southampton in the UK, for the duration of the Olympic Games.
"While we are here in Qingdao it is fantastic that we are able to visually communicate with the team on the ground back home from the heart of the Olympic competition," said Stephen Park, RYA Olympic Team Manager. "Although there is a team of sailors and support staff out here in China, there is a significant team of people still in England who have played a key part in the build-up to the Games and will continue to do so throughout them. We want everyone at RYA HQ to be part of our Olympic experience and this Vidyo technology enables us to share our unique insights and experiences and keep the whole 'team' together even though we are thousands of miles apart."
"Having worked with the RYA for some time, it became clear to us that what was needed was a rapid implementation of a high quality solution that allowed scalability and clear, natural communications," said Keith Gyford, Managing Director of First Connections. "Taking into account the Chinese firewall restrictions, Vidyo was our natural choice."
Vidyo products, unlike most other video conferencing and telepresence solutions, don't require dedicated networks to achieve high definition quality and fast video frame rates. Vidyo is the first company to license technology and deliver products built upon an entirely new video conferencing architecture that utilizes the recently approved H.264/SVC video compression standard. With this new "scalable video coding" technology, Vidyo delivers unparalleled video quality over unreliable networks, including public Internet services. The system scales from a telepresence room to HD desktop video conferencing offering natural, high definition conferencing to desktop and room system participants wherever they may be.
The 2008 Olympics marks a special milestone for the RYA, currently celebrating one century of involvement in Olympic competition. In the 1908 London Olympics, the British sailing team swept the board, picking up medals across the classes and setting a pattern of success which has continued to this day. To date, no country has beaten the UK's record of 19 gold medals since sailing made its debut as an Olympic sport in 1900. Presently, the RYA's role in managing Britain's sailors set for the Olympics is all encompassing; from training regimes for the sailors, right through to the development of new talent on a continuous basis.
"The success of any team effort, whether competing in the workplace or in the Olympics, greatly depends on easy access to clear and natural communications," said Ofer Shapiro, CEO of Vidyo. "The quality and simplicity of VidyoConferencing offers that competitive edge. Vidyo enables the RYA to work seamlessly on their laptops and PCs, across general purpose Internet networks like ADSL, Hotel Wireless Hotspots and 3G wireless networks. What they see and hear must be precise and accurate, and Vidyo is able to deliver that high level of video and audio clarity. We're happy that we can play a small part in helping this capable team capture medals in Qingdao."
About the Royal Yachting Association
The Royal Yachting Association (RYA) was founded in November 1875 as the Yacht Racing Association (YRA). Its primary purpose was to standardize the rules governing the measurement of racing yachts, so that boats of different classes could compete against each other. The YRA formally became the Royal Yachting Association in 1953. Today, the RYA is the United Kingdom's national association for all forms of recreational and competitive boating, representing sailing, motor cruising, sports boats, windsurfing, inland boating, powerboat racing and personal watercraft. It coordinates competition and/or development for all of the above at local, national and international level and is recognized by the British government as the negotiating body for these groups.
About First Connections
First Connections Limited was formed in 1995 and is a company focused on providing high quality support in the Audio Visual and Video Conferencing market place. First Connections offers a complete service to ensure that you get the right solution to meet your needs. From comprehensive managed services including scheduling, helpdesk support, onsite engineers and multi-site bridging, to the supply of full Audio Visual integrated rooms and simple Videoconferencing setups.
First Connections has built a reputation on real business solutions. Specializing in converged technologies working with the industry's largest manufacturers to deliver powerful Video based services over IP networks. First Connections manage National and International contracts covering the Health industry (the largest VC network in the Public Sector), Education, Aerospace and Commercial industries. Find out more at www.firstconnections.co.uk.
About Vidyo, Inc.
Vidyo, Inc., headquartered in Hackensack, NJ, is making personal telepresence a reality. Comprised of some of the industry's best engineers and researchers, Vidyo has developed the first new video conferencing architecture in decades. Vidyo enables people to communicate effectively by using HD quality video from wherever they happen to be. VidyoConferencing is easy and affordable to use by anyone whenever they want, and deploys simply over any IP network. Leveraging Vidyo's unique intellectual property built upon the new H.264 Scalable Video Coding (SVC) standard, Vidyo delivers the industry's best resilience and lowest latency video conferencing over converged IP networks. Vidyo's technology for OEMs and end-to-end product solutions for organizations are able to support point-to-point and multi-point connections that include a variety of different platforms ranging from Mac & Windows desktops to dedicated room solutions. Learn more at www.vidyo.com.
Contact:
Benita Kenn
PR Director
Vidyo, Inc.
benita@vidyo.com
650-906-3638


Copyright @ Marketwire
Page: 1
Related Keywords:
Vidyo, Inc., Education, Internet, Business Issues, Architecture, Mac, OS9, OSX, England, China, Marketwire, Gold, Internet Technology, Business, Internet, Sports, Olympics, china, england, Other,
---