Vidyo and Videra Join Forces to Provide Thousands of Nordic Users With Multiparty HD Desktop Videoconferencing Capabilities
(April 27, 2009)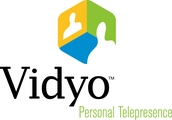 HACKENSACK, NJ -- (Marketwire) -- 04/27/09 -- Vidyo®, Inc., the first company to deliver personal telepresence, and Videra Oy, the leading Conferencing Service Provider (CSP) in the Nordic Region of Europe, today announced that they have formed a strategic partnership to introduce two new services based on VidyoConferencing(TM) and Videra infrastructure. Videra has been offering hosted videoconferencing services to the Nordic market since 1993 and is the recognized market leader. Vidyo is the first company to license technology and deliver products built upon an entirely new videoconferencing architecture that utilizes the most current video compression standard -- H.264/SVC.
Videra is launching: the Videra Virtual Office, a hosted HD videoconferencing service that targets large and small businesses, and Videra Virtual Healthcare, an HD hosted remote healthcare service that supports the elderly, for local governments. Both services include multiparty HD meeting capabilities and are targeting thousands of potential users in the Nordic region.
"This combination of Videra's expertise and infrastructure, together with Vidyo's solutions, is going to make HD videoconferencing accessible to a much broader audience, and will fuel the huge demand for video conferencing in the Nordic market," said Harri Martinmäki, Videra CEO. "Businesses and consumers are ready to use HD videoconferencing services from their PC or Mac, but they don't want to compromise on quality, ease of use, mobility and availability. Only Vidyo uses the new H.264/SVC standard to deliver excellent video quality over unpredictable networks such as the Internet or shared enterprise networks. VidyoConferencing is a game changer for a company like Videra that requires a customizable and scalable solution."
"VidyoTechnology is opening new doors to groups of people and companies who never before were able access HD quality videoconferencing," said Ofer Shapiro, Vidyo CEO. "It is a testament to our high level of accomplishment and innovation that an established leader such as Videra has chosen our new videoconferencing architecture as its foundation for future products and services. We are especially excited about Videra Virtual Healthcare. At last videoconferencing can impact peoples' lives, not just board meetings."
About Videra Oy
Videra Ltd. is leading developer and applier of remote work technology. Since 1993, Videra has delivered conferencing systems and service entities that combine video-, audio- and web-services in an intelligent way and create real added value to its customers.
About Vidyo, Inc.
Vidyo, Inc., headquartered in Hackensack, NJ, is making personal telepresence a reality. Comprised of some of the industry's best engineers and researchers, Vidyo has developed the first new videoconferencing architecture in decades. Vidyo enables people to communicate effectively by using HD quality video from wherever they happen to be. VidyoConferencing is easy and affordable to use by anyone whenever they want, and deploys simply over any IP network. Leveraging Vidyo's unique intellectual property built upon the new H.264 Scalable Video Coding (SVC) standard, Vidyo delivers the industry's best resilience and lowest latency videoconferencing over converged IP networks. Vidyo's technology for OEMs and end-to-end product solutions for organizations are able to support point-to-point and multi-point connections that include a variety of different platforms ranging from Mac & Windows desktops to dedicated room solutions. Learn more at www.vidyo.com.
Contact:
Benita Kenn
PR Director
Vidyo Inc.
[email protected]
650-906-3638


Copyright @ Marketwire
Page: 1
Related Keywords:
video conferencing, videoconferencing, H.264/SVC, telepresence, , Internet,Business Issues,Architecture,Mac,OS9,OSX,Marketwire, Inc.,healthcare,Internet Technology,Internet,
---