Video Game Character Aims to End Climate Change Through the Power of Playsourcing
XEOPlay(TM) Announces the Launch of Tilt World(TM) at DEMO Spring 2012; Tilt World(TM) Now Available in the Apple App Store
(April 17, 2012)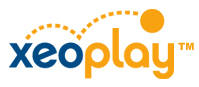 SANTA CLARA, CA -- (Marketwire) -- 04/18/12 -- XEOPlay™, the game developer that brought you the first accelerometer iPhone game, announces the launch of Tilt World™. Nicole Lazzaro, CEO of XEOPlay, will introduce Tilt World to audiences at DEMO Spring 2012 in Santa Clara, CA on Wednesday, April 18 at 9:00 a.m. In Tilt World, Flip, the determined tadpole, sets out to conquer climate change by planting trees in the real world by harnessing the power of players (playsourcing) and a partnership with WeForest.org. Tilt World is available on the iPhone 4S, iPhone 4, iPhone 3G, iPad, and iPod touch second generation and up. On sale now for $0.99 in the Apple App Store.
(http://TiltWorld.com/buy_tiltworld.html)
Players enter Tilt World to help Flip save Shady Glen, which is currently in need of reforestation. By tilting the device between portrait and landscape players control gravity and wind, so that Flip eats carbon, catches seeds, and avoids anything covered in the dreaded Blight. As players play, their actions in the game are mirrored in a real world campaign to plant one million trees in Madagascar. By applying their points in the game, players create tangible social good around the world. The massive deforestation of Madagascar created soil erosion that makes it appear to be 'bleeding' into the ocean when viewed from space. This reforestation campaign is just the first of several adventure packs that Lazzaro plans to have players address with Tilt World.
(View the trailer: http://www.tiltworld.com/game.info.html)
"Tilt was the first game to use the accelerometer on the iPhone and now Tilt World is the first game to plant trees in the real world," said XEOPlay CEO, Nicole Lazzaro, "Through our partnership with WeForest, Tilt World is the first game where players can see their progress from space. This is just the beginning; we are looking at a revolution through playsourcing and Tilt World is just the first proof of concept in a larger vision."
"Fun and challenging game play directly tied with real world impact is a total first. The WeForest / Tilt World partnership is the start of a revolution in game play producing real and sustainable environmental benefits for the earth we all share." -- Bill Liao, Founder, WeForest.org.
Virtual World Play: Real World Impact
Tilt World utilizes playsourcing to create real world impact. Playsourcing occurs when the fun of games is used as a source of human motivation to help people change themselves and change their world. It's where the motivation of games meets the sharing and viral collaboration of crowdsourcing. Playsourcing offers gameplay with concrete output and makes having an impact more fun.
"Tilt World™ is the first offering on XEOPlay's playsourcing platform. We now have the potential to host a multitude of games addressing a myriad of issues from ecology, to personal empowerment, and social connection. Tilt World uses XEOPlay's playsourcing platform to create a vehicle for social change. By engaging players in Tilt World games by XEOPlay and those by third parties together we empower players to alter their perceptions and habits and thereby change the world." -- Nicole Lazzaro, CEO, XEOPlay™
DEMO Details
Nicole Lazzaro will present Tilt World on the DEMO Spring 2012 Conference stage on Wednesday, April 18 at 9:00 a.m. Demonstrations of Tilt World will be available during exhibition hours in the DEMO Pavilion #D56 in the Mission City Ballroom of the Hyatt Regency, Santa Clara, 5101 Great America Parkway, Santa Clara, CA.
DEMO Pavilion Exhibition Hours:
Wednesday, April 18
12:35 p.m. - 3:00 p.m.
5:45 p.m. - 8:00 p.m.
Thursday, April 19
11:30 a.m. - 2:00 p.m.
5:00 p.m. - 7:00 p.m.
"For more than 20 years, DEMO has built an unmatched track record of selecting, coaching, promoting and making successful some of the most game-changing products the world has ever seen. What Lazzaro has created with Tilt World™ will forever change the way we think about games and provide a way for the individual to make a difference on a global scale. I can think of no better place to launch the playsourcing movement than the DEMO stage. " -- Matt Marshall, Executive Producer, DEMO
About the Tilt World Design Team (http://www.TiltWorld.com)
Tilt World's Shady Glen: drawn by Iggy Mederios with Matthew Petyo and Glenn Hernandez; soundscapes by the Emmy Award-winning Stuart Dubey, programming by Dave Gregory, Chuck Soper, Dan Super, and Erik Bryn; and award-winning game design by Nicole Lazzaro.
About Nicole Lazzaro (http://www.nicolelazzaro.com/about)
For 20 years, founder and CEO Nicole Lazzaro has made entertainment more engaging through player experience design -- applying her research that unlocked how games create engagement with the mechanics of the "Four Keys to Fun." Nicole has an undergraduate degree in Psychology from Stanford, was honored by Fast Company as one of the 100 Most Influential Women in High Tech, by Gamasutra as one of the Top 20 Women in Games, and one of the Top 10 Women in Gamification.
About XEOPlay, Inc. (http://www.XEOPlay.com)
Headquartered in the San Francisco Bay Area, XEOPlay makes games that unlock human potential to improve quality of life through play. XEOPlay utilizes the innovative research on emotion and the fun of games of its sister company XEODesign.com to develop games for change and is pioneering the playsourcing movement.
About WeForest (http://www.WeForest.org)
WeForest is an international non-profit organization established as a Belgian ASBL/VZW and incorporated as a 501(c)3 in the U.S. Its purpose is to empower local women by planting trees in tropical regions, creating bio-diverse forest gardens that restore degraded land, protect biodiversity, produce clean water, ensure food security and counter Global Warming. WeForest.org has reforestation programs currently in: Ethiopia, Madagascar, Tanzania, Zambia, The Philippines, Kenya, India, Brazil and Honduras.
About DEMO
Produced by the IDG Enterprise events group, the worldwide DEMO conferences focus on emerging technologies and new products innovations, which are hand selected from across the spectrum of the technology marketplace. The DEMO conferences have earned their reputation for consistently identifying cutting-edge technologies and helping entrepreneurs secure venture funding and establish critical business. For more information on the DEMO conferences, visit http://www.demo.com/.
Social Media:
Tilt World Twitter: @TiltWorld
Tilt World Facebook: facebook.com/TiltWorld
Tilt World Blog: http://tiltworld.wordpress.com/
Nicole Lazzaro Twitter: @NicoleLazzaro
Nicole Lazzaro Blog: www.nicolelazzaro.com
Nicole Lazzaro is available for interviews. Please visit us at DEMO Pavilion #D56.
Image Available: http://www2.marketwire.com/mw/frame_mw?attachid=1952877
Video-Link Available: http://www2.marketwire.com/mw/frame_mw?attachid=1952899
Image Available: http://www2.marketwire.com/mw/frame_mw?attachid=1952880
Image Available: http://www2.marketwire.com/mw/frame_mw?attachid=1952883

Add to Digg Bookmark with del.icio.us Add to Newsvine
Press Contact:
Celia Black
[email protected]
cell: 425-512-7453


Copyright @ Marketwire
Page: 1
Related Keywords:
game app, playsourcing, gamification, games for good, tree planting app, xeoplay, tiltworld, xeoplay, Game Development,Business,Programming,Authoring/Programming,USA,India,Brazil,Marketwire, Inc., ,Apple Computer,Biology,Environmental,Meteorology,Business,Entertainment,india,Women,
---