Verivo Software Launches in Europe
Innovative Company Offers Unique Approach to Accelerating Enterprise Mobility
(February 21, 2012)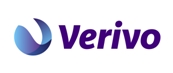 LONDON -- (Marketwire) -- 02/21/12 -- Verivo Software, the enterprise mobility company, is building on its North American and international success by opening offices in Europe. Verivo will now offer its unique enterprise mobility platform to European customers directly, so they can rapidly and easily build, deploy and manage their mobile initiatives -- for both workforce and customers -- across multiple devices. The company's first European office opens in London today. In addition, for the first time Verivo will demonstrate its software in Europe, at Mobile World Congress in Barcelona, Spain.
The increased proliferation of smart devices and the need to support an increasingly mobile workforce are key enterprise mobility drivers in Europe. However, the development of an enterprise mobile app for just one type of device or operating system traditionally costs hundreds of thousands of Euros. As such, the cost savings and efficiency gained by bringing the process in-house and radically simplifying app development and management are significant.
With Verivo's enterprise mobility platform, companies can enhance their mobile strategies and business processes by designing apps five times faster, deploying apps simultaneously across multiple devices, and managing and updating apps in seconds. The software empowers the corporate IT teams so they can own their mobile initiatives and not have to rely on third parties to build their mobile apps. Verivo's mobility solution is in demand by companies in multiple industries -- from life sciences and manufacturing to automotive and transportation.
The company has an impressive track record in the enterprise mobility space and has been growing exponentially under the leadership of Steven Levy, who joined as CEO in 2010. Verivo's expanded business and growth strategy has also generated strong business results.
In 2011, the company reported an increase in license bookings of 220 percent, revenue run rate of 50 percent and customer base increase of 170 percent. In competitive bids, more than 50 percent of its new customers chose Verivo over other mobile enterprise application platform (MEAP) providers. Verivo's customers include AXA, CHEP, Deutsche Bank, International SOS, Thomson Reuters and Toyota.
Verivo recently secured $17 million in growth capital to further boost sales, fuel marketing programs and accelerate its product development roadmap as it expands its global presence, including opening offices in Europe.
"Our success is a reflection of global customers aggressively adopting enterprise mobility to accelerate business results and drive market share," said Steven Levy, CEO, Verivo Software. "With our new office, we are increasing our commitment to the European market and directly offering our solution to local decision makers so they can take control of their mobile initiatives."
"Our research indicates that the demand for enterprise mobile apps in Europe is growing rapidly, with 58 percent of organizations already with an initiative in place for customer-facing apps and 57 percent for employee-facing apps. Add to this, 35 percent that plan to mobilize legacy enterprise software and the 19 percent planning in-house developed mobile apps this year, we expect the European region to be a hotbed of mobile application development and deployment," said Kevin Martin, senior vice president for International Operations, Aberdeen Group. "As Aberdeen can attest with its own ambitious plans for international expansion, this is an ideal time to enter the European market."
"As an Australia-based systems integrator partner, we work with many European customers on their mobile strategy and initiatives," said Bradley Misso, manager, Business Development, LogicalTech. "Having a Verivo team in Europe will help us to better collaborate and meet the demands of our local customers within this market."
About Verivo Software
A leading provider of enterprise mobility software, Verivo Software helps companies accelerate their business results. Its unique technology empowers teams to centrally build, deploy, manage and update their mobile apps -- rapidly, securely and across multiple devices. Hundreds of companies in numerous industries around the world rely on Verivo's platform to drive their mobility initiatives. To learn more, visit www.verivo.com.
CONTACTS:

Parna Sarkar-Basu
Verivo Software
+1-781-795-8234
Email Contact

Pari Faramarzi/Joe Banks
Text 100
+44 (0)20 8846 0700
Email Contact


Copyright @ Marketwire
Page: 1
Related Keywords:
mobility, apps, applications, enterprise, platform, Manufacturing,Sales,Applications,Manufacturing/Production,Marketing,Manufacturing,Sales & Marketing,Productivity Applications,Other Applications,Management,Sales,CEO/CFO,Sales,Spain,Marketwire, ,Business,Other,
---