Verimatrix to Explore Content Security Challenges in Multi-Platform Distribution at Copyright and Technology Conference 2011
CTO Petr Peterka to Explore Advances in DRM as Well as New Technologies for Enhanced Revenue Security
(November 29, 2011)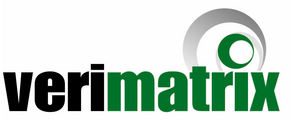 NEW YORK, NY -- (Marketwire) -- 11/30/11 -- Copyright and Technology Conference 2011 -- Verimatrix, the specialist in securing and enhancing revenue for multi-screen digital TV services around the globe, today announced that it will be featuring CTO Petr Peterka as a speaker at Copyright and Technology 2011 Conference, Nov. 30, 2011 at the Manhattan Penthouse in New York City, NY. At the conference, he will explore advances in digital rights management (DRM) and provide insight on leveraging new technology to better protect premium multi-platform content.
Peterka's session, "Content Security Challenges in Multi-Platform Distribution," will be held on Wednesday, Nov. 30 from 2:00 p.m. - 3:15 p.m. During this session, he and his co-panelists will explore the need for today's content services to support a growing multitude of platforms, including Android, iOS, and other mobile platforms, in addition to PCs, Macs, and set-top boxes. They will discuss challenges in DRM strategy as well as the security of client software, and offer insight into how these challenges can be best addressed.
Other panelists include: Hillel Solow, Director of New Technology Security, NDS, and Ron Wheeler, SVP Content Protection, Fox Entertainment Group. The session will be moderated by Bill Rosenblatt, President, GiantSteps Media Technology Strategies and Program Chair.
For additional information, or to book an appointment at the Copyright and Technology Conference 2011, please visit the website.
About Verimatrix
Verimatrix specializes in securing and enhancing revenue for multi-screen digital TV services around the globe. The award-winning and independently audited Verimatrix Video Content Authority System (VCAS™) and ViewRight® solutions offer an innovative approach for cable, satellite, terrestrial and IPTV operators to cost-effectively extend their networks and enable new business models. As the recognized leader in software-based security solutions for premier service providers, Verimatrix has pioneered the 3-Dimensional Security approach that offers flexible layers of protection techniques to address evolving business needs and revenue threats. Maintaining close relationships with major studios, broadcasters, industry organizations, and its unmatched partner ecosystem enables Verimatrix to provide a unique perspective on digital TV business issues beyond content security as operators seek to deliver compelling new services. Verimatrix is an ISO 9001:2008 certified company. For more information, please visit www.verimatrix.com, our Pay TV Views blog and follow us at @verimatrixinc, Facebook and LinkedIn to join the conversation.
Add to Digg Bookmark with del.icio.us Add to Newsvine
Copyright @ Marketwire
Page: 1
Related Keywords:
Copyright and Technology Conference 2011, DRM, revenue security, software-based content security, Business, Copyright, Broadcast Technology, Business Issues, Software, IPTV, Channel/Distribution, Security, Mac, OS9, OSX, Marketwire, , Television, Business, Entertainment, Other,
---