Verimatrix Shares Multi-Network Revenue Security Insights at CommunicAsia and BroadcastAsia 2012
Company Demonstrates Real-World OTT Video Implementation During Conference and Exhibition; Presents at Exclusive ConneXxion Forum
(June 15, 2012)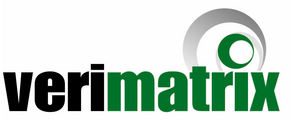 SINGAPORE -- (Marketwire) -- 06/15/12 -- CommunicAsia -- Verimatrix, the specialist in securing and enhancing revenue for multi-screen digital TV services around the globe, will showcase real-world multi-network security strategies and solutions for pay-TV operators that want to extend their reach using hybrid networks and over-the-top (OTT) video technologies at CommunicAsia, 19-22 June, at the Marina Bay Sands in Singapore, booth #1M2-01.
"As the market continues to mature, we see clear momentum emerging for multi-network, multi-screen video services that are integrated into an existing pay-TV infrastructure and operated as an extension of traditional services," said Steve Oetegenn, chief sales and marketing officer, Verimatrix. "We are delighted to have such a prominent presence at these co-located shows to share our insights on how our advanced multi-network security architectures and ecosystem partnerships are building the new generation of multi-network video delivery systems in the Asia Pacific region."
Verimatrix will be demonstrating its unique multi-network, multi-screen revenue security solutions based on the third generation Verimatrix Video Content Authority System (VCAS™) 3 architecture:
Enhanced HTTP Live Streaming (HLS) and Smooth Streaming security - Through its VCAS™ for Internet TV and MultiRights™ solutions, Verimatrix will show how it secures delivery of premium OTT services to all types of devices from a single security authority, including Apple and Android phones and tablets, PCs/Macs and smart TVs, along with PlayReady-enabled PCs and Windows Phones.
Verimatrix will also demonstrate the integration of VCAS for Internet TV with NXP Software's LifeVibes QuickPlayer to enable the rapid deployment of video services with living-room quality audio and video across Android smartphones and tablets.
Tightly integrated IP and DVB security - Pioneered and perfected by Verimatrix, its DVB one-way and DVB hybrid solutions secure live and on-demand video delivered via HLS to hybrid DVB-IP set-top boxes.
Cross-DRM super domain management - To manage multiple native DRM schemes, Verimatrix will highlight how it provides entitlements to subscriber devices across DVB, IPTV, Internet TV, PlayReady DRM and Marlin DRM networks, featuring a single VCAS head-end.
On 19 June at 2:30 p.m., Oetegenn will present a session on "Next Frontier - Scaling OTT & Multi-screen Video" at the co-located BroadcastAsia 2012 at the Suntec Singapore. During this session, he will explore how traditional operators with existing resources can introduce and scale multi-screen TV services, and share best practices for developing a common head-end and unified network infrastructure to support all devices.
Oetegenn will also deliver a general session on "Revenue Optimization Strategies for OTT Video" during the CommunicAsia on 21 June at 2:40 p.m. During the session, he will share best practices for integrating OTT services with existing digital TV offerings, as well as quality of experience (QoE) advantages of adaptive rate streaming protocols for broad-based OTT services.
In addition, Verimatrix has extended its Multi-Network Solutions in the Real World Forum Series to include Asia Pacific Broadcasting's ConneXxion Forum on 18 June from 9:00 a.m. to noon at Laguna National Golf and Country Club, Singapore. During the session that is focused on addressing the question, "who is my competitor tomorrow," Oetegenn will share his thoughts on the opportunities for operators to transition their networks to stay ahead of consumer demand.
Visit booth #1M2-01 to see demos of how the VCAS™ 3 architecture addresses current and future business and technical challenges.
About Verimatrix
Verimatrix specializes in securing and enhancing revenue for multi-screen digital TV services around the globe. The award-winning and independently audited Verimatrix Video Content Authority System (VCAS™) and ViewRight® solutions offer an innovative approach for cable, satellite, terrestrial and IPTV operators to cost-effectively extend their networks and enable new business models. As the recognized leader in software-based security solutions for premier service providers, Verimatrix has pioneered the 3-Dimensional Security approach that offers flexible layers of protection techniques to address evolving business needs and revenue threats. Maintaining close relationships with major studios, broadcasters, industry organizations, and its unmatched partner ecosystem enables Verimatrix to provide a unique perspective on digital TV business issues beyond content security as operators seek to deliver compelling new services. Verimatrix is an ISO 9001:2008 certified company. For more information, please visit www.verimatrix.com, our Pay TV Views blog and follow us at @verimatrixinc, Facebook and LinkedIn to join the conversation.
Add to Digg Bookmark with del.icio.us Add to Newsvine
Copyright @ Marketwire
Page: 1
Related Keywords:
multi-network video, multi-screen video, CommunicAsia, BroadcastAsia, OTT video, hybrid network security, Internet, Communications, Web, Smart Phone, Security, Video, Sales, Marketing, Sales & Marketing, Security, Internet, Business Issues, Threats, Architecture, Security, Management, Sales, Sales, Broadcast, Management, Streaming, Digital, Internet/Web, Prosumer/Consumer, Business, Internet, Phone OS, Settop Box, VOD, Marketing, Broadcast Technology, Business Issues, Internet Media, DTV, IPTV, Marketing, Security, IPTV, Singapore, Marketwire, IT (Information Technology), Business Issues, Security, Sports, Television, Internet Technology, Business, Internet, Golf,
---