Verimatrix Hosts Multi-Network Solutions in the Real World Forum to Highlight Successful Advanced Video Deployments
Latest Installment of Forum Series at CABSAT 2012 Features Strategies for Deploying Multi-Network, Multi-Screen Services in MENA Region
(February 23, 2012)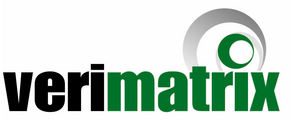 DUBAI, UNITED ARAB EMIRATES -- (Marketwire) -- 02/23/12 -- - CABSAT 2012 -- Verimatrix, the specialist in securing and enhancing revenue for multi-screen digital TV services around the globe, today announced that the latest installment of its Multi-Network Solutions in the Real World Forum series will be hosted at CABSAT 2012, on 29 Feb. from 3:00 - 4:30 p.m. in the Vendor Presentation Theatre.
The Forum will feature an interactive discussion on the technology requirements and business trade-offs of deploying multi-network, multi-screen services. Topics to be discussed include:
OTT and TV Everywhere - What is Happening? -- presented by Farncombe
Creating a Multi-Screen Head-end for a Multi-Network World -- presented by Envivio
Converging IPTV & OTT: Creating a Multi-Network Security Solution -- presented by Verimatrix
Designing Wholesale/Retail Architectures for IP Delivery -- presented by Verimatrix
High-Performance Video Apps on Android Platforms Demonstration -- presented by NXP Software
During the Forum, Verimatrix will also share the details of Etisalat's award-winning deployment of the Verimatrix Video Content Authority Solution (VCAS™) 3 architecture on its advanced IP-based pay-TV service. The event will conclude with an interactive roundtable Q&A moderated by Farncombe's Adriana Menezes Whiteley.
"Verimatrix has had a major series of operator success stories in the Gulf region, with the crown jewels being the Etisalat eVision IPTV and eLife OTT services," said Steve Oetegenn, chief sales and marketing officer, Verimatrix. "Our collaboration with some of the leading infrastructure and technology vendors has built out a world leading multi-network service that addresses not only the UAE, but can deliver multi-lingual pay-service content to a global audience. We look forward to sharing this expertise with our CABSAT Forum attendees."
To sign-up for the event, please visit www.verimatrix.com/multinetworkCABSAT
About Verimatrix
Verimatrix specializes in securing and enhancing revenue for multi-screen digital TV services around the globe. The award-winning and independently audited Verimatrix Video Content Authority System (VCAS™) and ViewRight® solutions offer an innovative approach for cable, satellite, terrestrial and IPTV operators to cost-effectively extend their networks and enable new business models. As the recognized leader in software-based security solutions for premier service providers, Verimatrix has pioneered the 3-Dimensional Security approach that offers flexible layers of protection techniques to address evolving business needs and revenue threats. Maintaining close relationships with major studios, broadcasters, industry organizations, and its unmatched partner ecosystem enables Verimatrix to provide a unique perspective on digital TV business issues beyond content security as operators seek to deliver compelling new services. Verimatrix is an ISO 9001:2008 certified company. For more information, please visit www.verimatrix.com, our Pay TV Views blog and follow us at @verimatrixinc, Facebook and LinkedIn to join the conversation.
Add to Digg Bookmark with del.icio.us Add to Newsvine
Copyright @ Marketwire
Page: 1
Related Keywords:
multi-network video, multi-screen video, IPTV, OTT video, CABSAT 2012, Etisalat eVision IPTV, eLife OTT, Pro AV,Presentors,Business,Marketing,Broadcast Technology,Business Issues,DTV,IPTV,Presentation,Marketing,Security,Marketwire, ,Television,Business,
---