Verimatrix Extends Multi-Network Solutions in the Real World Series to ABU Digital Broadcasting Symposium
Steve Oetegenn to Share Expertise on Enhancing Revenue Security for Multi-Network Security Solutions During Two Symposium Sessions
(February 27, 2012)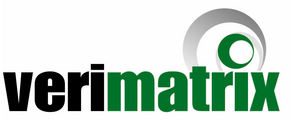 KUALA LUMPUR, MALAYSIA -- (Marketwire) -- 02/28/12 -- ABU Digital Broadcasting Symposium -- Verimatrix, the specialist in securing and enhancing revenue for multi-screen digital TV services around the globe, today announced the continuation of its Multi-Network Solutions in the Real World series as a component of presentations during the ABU Digital Broadcasting Symposium, 6-9 March 2012 in Kuala Lumpur, Malaysia.
Expanding on the themes of the forum series, Steve Oetegenn, chief sales and marketing officer at Verimatrix, will host a session on "Converging Networks: Creating a Multi-Network Security Solution" on 7 March 2012 from 3:30 p.m. - 4:30 p.m. During the session (#3), which is sponsored by Korean Broadcasting System, Oetegenn will explore why unifying the consumer's multi-screen experience across networks and devices is paramount to the success of advanced service rollouts. His presentation will highlight a revenue security strategy that addresses popular obstacles, and provides a unified multi-network security operation and transparent user experience for the benefit of operators and consumers alike.
Oetegenn will also present a session on "Revenue Optimization Strategies for Multi-network Video" on 9 March 2012 from 2:00 p.m. - 3:30 p.m. This session (#10) will highlight best practices for integrating over- the-top (OTT) services with existing broadcast TV offerings; the Quality of Experience (QoE) advantages of adaptive rate streaming (ARS) protocols for broad based OTT services; the role of standards and ecosystems in evaluating adaptive rate streaming solutions; and secured revenue as a key driver for new breeds of service as the market expands from advertising to subscription-based models.
"Multi-network, multi-screen video services are now becoming 'must have' features on the roadmap of competitive video service operators in almost every market that we serve, including Asia Pacific," said Oetegenn. "I look forward to detailing our recent experiences with multi-network deployments at ABU, as I anticipate that this real-world information will be exceptionally valuable for operators currently considering or already planning their multi-network roll-outs."
Verimatrix will also be highlighting the Verimatrix Video Content Authority Solution (VCAS™) 3 at booth #11, and hosting lunch at the Symposium on 8 March 2012.
About Verimatrix
Verimatrix specializes in securing and enhancing revenue for multi-screen digital TV services around the globe. The award-winning and independently audited Verimatrix Video Content Authority System (VCAS™) and ViewRight® solutions offer an innovative approach for cable, satellite, terrestrial and IPTV operators to cost-effectively extend their networks and enable new business models. As the recognized leader in software-based security solutions for premier service providers, Verimatrix has pioneered the 3-Dimensional Security approach that offers flexible layers of protection techniques to address evolving business needs and revenue threats. Maintaining close relationships with major studios, broadcasters, industry organizations, and its unmatched partner ecosystem enables Verimatrix to provide a unique perspective on digital TV business issues beyond content security as operators seek to deliver compelling new services. Verimatrix is an ISO 9001:2008 certified company. For more information, please visit www.verimatrix.com, our Pay TV Views blog and follow us at @verimatrixinc, Facebook and LinkedIn to join the conversation.
Add to Digg Bookmark with del.icio.us Add to Newsvine
Copyright @ Marketwire
Page: 1
Related Keywords:
Multi-Network video, multi-screen video, ABU Digital Broadcasting Symposium, OTT video, ARS, Broadcast, Pro AV, Streaming, Digital, Presentors, Business, Marketing, Standards/Initiatives, Broadcast Technology, Business Issues, Internet Media, Broadcast, IPTV, Presentation, Marketing, Advertising, Security, IPTV, Marketwire, , Television, Business,
---