Verimatrix Extends DVB Expertise With Geir Bjorndal
Former Conax Executive Joins to Promote and Extend Multi-Network Security Value Proposition
(May 29, 2012)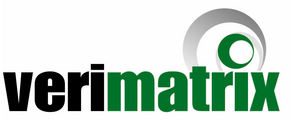 SAN DIEGO, CA -- (Marketwire) -- 05/29/12 -- Verimatrix, the specialist in securing and enhancing revenue for multi-screen digital TV services around the globe, today announced that Geir Bjørndal has joined the team to contribute his experience, expertise and relationships in the global DVB operator marketplace. Bjørndal is chartered with significantly increasing the company's market penetration and visibility with operators looking to take advantage of new generation DVB hybrid networks that include IP and over-the-top (OTT) video delivery, which is a key area of focus for Verimatrix.
Bjørndal is well known in the pay-TV industry for building the international footprint of Conax over the past 20 years. During his tenure, Bjørndal played a key role in establishing the company's brand, defining product strategy and developing strategic ecosystem partnerships, which helped Conax establish itself among the top conditional access (CA) providers in the world.
"Verimatrix is sitting at the intersection of where traditional and new video services markets converge. Geir brings the unique combination of deep industry knowledge and vision of where the digital TV and revenue security markets are headed to help us take advantage of this position," commented Tom Munro, CEO of Verimatrix. "We feel that he will be a highly effective advocate for our multi-network, multi-screen value proposition and will further strengthen our partner ecosystem in the DVB and hybrid video services market."
"In my view, Verimatrix is extraordinarily well positioned to become the leading security provider in the entire video distribution business, primarily through the match of its innovative and flexible approach with the needs of the evolving multi-network landscape. I look forward to working with the team to help the company become even more successful," said Bjørndal.
The Verimatrix Video Content Authority System (VCAS™) for DVB, combines a scalable and robust conditional access head-end solution for cable, satellite and terrestrial broadcast networks with flexible options for smart card or cardless client STBs. A growing range of advanced system-on-chip (SoC) designs offer support for the advanced security models within the ViewRight® client architecture to create a cost effective solution for small or large scale deployments. VCAS for DVB also provides the unique value proposition of combining secure broadcast distribution with state-of-the-art adaptive rate streaming for IP-based networks within the VCAS 3 single security authority architecture.
The extensible deployment model of VCAS enables unified subscriber rights management with graceful operational and business model upgrades for today's highly competitive video service operators.
Bjørndal will be supporting the Verimatrix presence at ANGA Cable 2012 (Hall 10.2 Booth #L19) and CommunicAsia (#1M2-01) to discuss these opportunities further with customers and partners.
About Verimatrix
Verimatrix specializes in securing and enhancing revenue for multi-screen digital TV services around the globe. The award-winning and independently audited Verimatrix Video Content Authority System (VCAS™) and ViewRight® solutions offer an innovative approach for cable, satellite, terrestrial and IPTV operators to cost-effectively extend their networks and enable new business models. As the recognized leader in software-based security solutions for premier service providers, Verimatrix has pioneered the 3-Dimensional Security approach that offers flexible layers of protection techniques to address evolving business needs and revenue threats. Maintaining close relationships with major studios, broadcasters, industry organizations, and its unmatched partner ecosystem enables Verimatrix to provide a unique perspective on digital TV business issues beyond content security as operators seek to deliver compelling new services. Verimatrix is an ISO 9001:2008 certified company. For more information, please visit www.verimatrix.com, our Pay TV Views blog and follow us at @verimatrixinc, Facebook and LinkedIn to join the conversation.
Add to Digg Bookmark with del.icio.us Add to Newsvine
Copyright @ Marketwire
Page: 1
Related Keywords:
conditional access, CA, DVB, DVB networks, ANGA Cable 2012, Conax, DVB hybrid networks, Broadcast,Management,Streaming,Digital,Business,Broadcast Technology,Business Issues,Internet Media,Broadcast,DTV,IPTV,Channel/Distribution,Security,IPTV,Marketwire, ,Television,Business,
---