Verimatrix Explores Extending Pay TV With OTT During Multi-Network Solutions in the Real World Briefing at Connected TV World Summit
Breakfast Briefing Will Feature Practical Guidance From Leading Industry Experts on the Challenges and Opportunities of Expanding Traditional Network Boundaries
(April 26, 2012)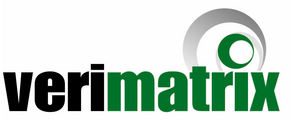 LONDON -- (Marketwire) -- 04/26/12 -- Connected TV World Summit -- Verimatrix, the specialist in securing and enhancing revenue for multi-screen digital TV services around the globe, today announced that it is hosting the next installment of its Multi-network Solutions in the Real World Forum series at Connected TV World Summit, 2-3 May, 2012, at the Royal Society of Medicine in London. The Breakfast Briefing, "Extending the Reach of Pay TV using OTT," will feature leading industry experts sharing their insights on the market opportunity, and the technical and commercial challenges for pay TV operators who want to extend their reach using over-the-top (OTT) services and solutions.
The Breakfast Briefing, which is free to attend, is scheduled for 2 May 2012 from 8:00 - 9:00 immediately preceding the opening of the Connected TV World Summit. During the Forum, panelists from Envivio, Farncombe, LG, Magnet Networks, Sony Pictures Entertainment, Verimatrix and Vodafone Group will share a wide range of timely and thought-provoking presentations including:
The impact of TV Everywhere on the pay TV business
Content rights considerations: Screens, windows and geographies
The infrastructure challenge when delivering more OTT
The client devices that matter, and how pay TV can exploit consumer electronics
Whether managed OTT is a viable alternative to 'classic' TV delivery
"Operators are rolling out digital TV services that take advantage of consumer devices they do not control in the traditional sense, while also using video delivery networks they may or may not own. This enables them to provide pay TV services beyond their traditional territories," said Steve Christian, VP of Marketing, Verimatrix. "Our Multi-network Solutions in the Real World Breakfast Briefing features a stellar panel that will explore what needs to happen for OTT to extend traditional TV services. Everyone brings a different perspective within the value chain to enable these new classes of services. We are looking forward to an informative and productive discussion."
This panel provides a live debate that was first started from the Videonet report that Verimatrix and Envivio sponsored under the same title, "Extending Pay TV Reach with OTT." The report considers how pay TV operators can use online video technologies to get their content in front of subscribers more of the time on more devices, expand beyond traditional network boundaries, and target free-to-air homes with standalone services.
Christian will also participate in a panel on "Evolving the Multi-screen User Experience" on 2 May 2012 at 16:40. During the panel, Christian will share his thoughts on how operators can best facilitate revenue security for multi-network, multi-screen deployments.
To register for the Breakfast Briefing and reserve your spot, please click here.
About Verimatrix
Verimatrix specializes in securing and enhancing revenue for multi-screen digital TV services around the globe. The award-winning and independently audited Verimatrix Video Content Authority System (VCAS™) and ViewRight® solutions offer an innovative approach for cable, satellite, terrestrial and IPTV operators to cost-effectively extend their networks and enable new business models. As the recognized leader in software-based security solutions for premier service providers, Verimatrix has pioneered the 3-Dimensional Security approach that offers flexible layers of protection techniques to address evolving business needs and revenue threats. Maintaining close relationships with major studios, broadcasters, industry organizations, and its unmatched partner ecosystem enables Verimatrix to provide a unique perspective on digital TV business issues beyond content security as operators seek to deliver compelling new services. Verimatrix is an ISO 9001:2008 certified company. For more information, please visit www.verimatrix.com, our Pay TV Views blog and follow us at @verimatrixinc, Facebook and LinkedIn to join the conversation.
Add to Digg Bookmark with del.icio.us Add to Newsvine
Copyright @ Marketwire
Page: 1
Related Keywords:
Connected TV World Summit, multi-network video, OTT video, Pay TV, digital TV, content security, DRM, Pro AV, Consumer Electronics, Presentors, Prosumer/Consumer, Business, Consumer Electronics, Marketing, Broadcast Technology, Consumer Technology, Business Issues, IPTV, Consumer Electronics, Presentation, Marketing, Security, Marketwire, , Television, Consumer Electronics, Business, Entertainment,
---