Verimatrix Explores Evolving Content Licensing and Security Requirements for Multi-Screen Video Services in New White Paper
Leading Industry Experts Offer First Guide for Service Providers Launching Multi-Network Services in Today's Dynamic Landscape
(December 19, 2011)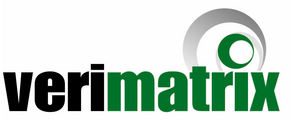 SAN DIEGO, CA -- (Marketwire) -- 12/19/11 -- Verimatrix, the specialist in securing and enhancing revenue for multi-screen digital TV services around the globe, today announced the availability of a new white paper, titled "Navigating Content Licensing and Security Requirements for Multi-screen Video Services." Authored by Bill Rosenblatt of Giant Steps Media Technology Strategies, the paper contains an analysis of content owners' licensing and security policies, which reveals important benchmarks and trends in security requirements that are highly relevant when launching multi-screen, multi-network services.
With the world of digital video constantly expanding, service operators -- including traditional cable and satellite, IPTV, and terrestrial broadcasters (managed networks), as well as over-the-top (OTT) services (unmanaged networks) -- are racing to keep up with the rapidly changing landscape. Meanwhile, owners of premium video content are working to license their content to these service providers for distribution under a growing array of business models. In the paper, the author provides a deeper understanding of strategies that protect revenue streams, while meeting content owners' licensing requirements, and exploring where today's content security technologies are headed in the future.
Many of the key issues regarding the evolving landscape of content licensing and security for multi-screen delivery are addressed, including:
How release windows, quality levels and usage rules factor in licensing deals for multi-screen delivery
Availability of the latest security techniques through the entire delivery chain
Current protection policies from content owners that are linked to release windows, new business models, distribution models and client platforms
"We believe this is the first comprehensive guide available on how the approach to multi-screen and TV Everywhere-types of services relate to traditional licensing and security rules," said Petr Peterka, CTO of Verimatrix. "Through our conversations with operators, we learned that a lot of confusion exists on what type of content can be delivered to specific devices. This paper provides the foundation for service providers to set compliant usage policies that satisfy content owner requirements, yet still enable a great user experience."
The white paper is available for download at www.verimatrix.com/multiscreensecurity and at Pay TV Views.
About Verimatrix
Verimatrix specializes in securing and enhancing revenue for multi-screen digital TV services around the globe. The award-winning and independently audited Verimatrix Video Content Authority System (VCAS™) and ViewRight® solutions offer an innovative approach for cable, satellite, terrestrial and IPTV operators to cost-effectively extend their networks and enable new business models. As the recognized leader in software-based security solutions for premier service providers, Verimatrix has pioneered the 3-Dimensional Security approach that offers flexible layers of protection techniques to address evolving business needs and revenue threats. Maintaining close relationships with major studios, broadcasters, industry organizations, and its unmatched partner ecosystem enables Verimatrix to provide a unique perspective on digital TV business issues beyond content security as operators seek to deliver compelling new services. Verimatrix is an ISO 9001:2008 certified company. For more information, please visit www.verimatrix.com, our Pay TV Views blog and follow us at @verimatrixinc, Facebook and LinkedIn to join the conversation.
Add to Digg Bookmark with del.icio.us Add to Newsvine
Copyright @ Marketwire
Page: 1
Related Keywords:
Multi-screen video, multi-screen security, multi-network video, content licensing for multiscreen video, Business, Broadcast Technology, Business Issues, IPTV, Channel/Distribution, Security, Marketwire, , Television, Business,
---