Verimatrix Enables TV Everywhere for SBB and Telemach
Serbian, Slovenian and Bosnian Cable TV and Broadband Providers Deploy VCAS for Internet TV to Power Expansion of OTT Service Offering and Provide Enhanced Revenue Security
(March 20, 2012)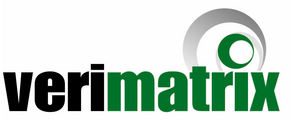 LONDON -- (Marketwire) -- 03/20/12 -- IP&TV World Forum -- Verimatrix, the specialist in securing and enhancing revenue for multi-screen digital TV services around the globe, today announced that Serbia Broadband (SBB), a Serbian cable TV and broadband Internet provider, and Telemach, a Slovenian and Bosnian cable TV and broadband Internet provider, have deployed the Verimatrix Video Content Authority System (VCAS™) for Internet TV platform, to fuel new over-the-top (OTT) video services and provide enhanced revenue security.
SBB and Telemach's expanded OTT services are based on the HTTP Live Streaming (HLS) standard delivery protocol, and features streaming over SBB and Telemach networks. HLS has been integrated on three different client platforms to date, including Android, PC/Mac and iOS with set-top boxes (STB) expected to be ready in the near future to support the launch of 60 live channels, 40 catch-up TV channels, and video-on-demand (VoD) content. The service is currently available to the customers of SBB and Telemach, but this integrated solution will also enable these operators to offer their programming to communities outside their traditional cable footprint.
"SBB and Telemach are steadfastly committed to continually exceeding our subscribers' expectations. Our new OTT video services are tangible proof point of this dedication, and we are delighted to offer our customers yet another way to watch all of their favorite TV channels," said Srdjan Djurdjevic, director of Video Services, SBB. "We chose to partner with Verimatrix on this deployment because of the proven HLS security enhancements available in VCAS for Internet TV. We also appreciate the enhanced security roadmap that such a scalable and robust solution offers."
VCAS for Internet TV has been seamlessly integrated with NXP's LifeVibes QuickPlayer software, which allows SBB's and Telemach's subscribers to access living-room quality audio and video across a wide range of Android tablets and smartphones. The overall presentation solution is based on Belgian interactive TV developer Zappware's user interface (UI) application framework. Zappware also acted as the system integrator for the project. Video solutions and service infrastructure provider Anevia provided the origin server with encryption workflow.
VCAS™ for Internet TV, a key option powered by the VCAS 3 platform, provides a complete digital TV security solution for OTT services over networks implementing HLS. Featuring multi-format support, VCAS for Internet TV secures OTT services to multiple screens and across multiple network types, including both broadcast (linear) and VoD delivery modes.
"We are particularly excited about this deployment as it showcases VCAS for Internet TV's innovative HLS security enhancements," said Steve Oetegenn, chief sales and marketing officer, Verimatrix. "As operators around the world incorporate HLS into their OTT strategies, Verimatrix stands ready to support them with a proven and reliable revenue security solution."
Verimatrix will be highlighting the Verimatrix Video Content Authority Solution (VCAS™) 3 at the IP&TV World Forum in London, booth #173.
About SBB-Telemach group
SBB and Telemach form the leading regional Pay TV platforms in South East Europe, offering cable television, Internet, telephony and DTH services to approximately 1.5 million subscribers across the markets of former Yugoslavia. With unmatched reach via cable and DTH in the region, the group companies have established the reputation for the most attractive content on their respective markets available across all devices and formats. Good deals and bundles are supported with an innovative and reliable technology. The group companies also offer data and voice services for small, medium and large companies.
About Verimatrix
Verimatrix specializes in securing and enhancing revenue for multi-screen digital TV services around the globe. The award-winning and independently audited Verimatrix Video Content Authority System (VCAS™) and ViewRight® solutions offer an innovative approach for cable, satellite, terrestrial and IPTV operators to cost-effectively extend their networks and enable new business models. As the recognized leader in software-based security solutions for premier service providers, Verimatrix has pioneered the 3-Dimensional Security approach that offers flexible layers of protection techniques to address evolving business needs and revenue threats. Maintaining close relationships with major studios, broadcasters, industry organizations, and its unmatched partner ecosystem enables Verimatrix to provide a unique perspective on digital TV business issues beyond content security as operators seek to deliver compelling new services. Verimatrix is an ISO 9001:2008 certified company. For more information, please visit www.verimatrix.com, our Pay TV Views blog and follow us at @verimatrixinc, Facebook and LinkedIn to join the conversation.
Add to Digg Bookmark with del.icio.us Add to Newsvine
Copyright @ Marketwire
Page: 1
Related Keywords:
TV Everywhere, OTT video, IP&TV World Forum, HTTP Live Streaming, HLS, video-on-demand, Internet TV, Internet, Broadband, Digital Media Software, Communications, Web, Smart Phone, Security, Video, Broadcast, Pro AV, Streaming, Digital, Presentors, Internet/Web, Business, Programming, Internet, Broadband, Phone OS, Marketing, Authoring/Programming, Broadcast Technology, Business Issues, Internet Media, Broadcast, DTV, Software, IPTV, Presentation, Marketing, Security, IPTV, Marketwire, , Television, Internet Technology, Business, Internet,
---