Verimatrix Brings Multi-Network Solutions in the Real World Series to SCaT Workshops in Mumbai
Indian Forum Focuses on Emerging Requirements for the New Face of Digital Cable
(March 05, 2012)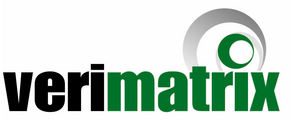 MUMBAI, INDIA -- (Marketwire) -- 03/05/12 -- SCaT Workshops -- Verimatrix, the specialist in securing and enhancing revenue for multi-screen digital TV services around the globe, today announced that it will host the next installment of its Multi-Network Solutions in the Real World forum series during the SCaT Workshops Mumbai, 15-16 March 2012 at the Hotel Taj Vivanta President in Mumbai, India.
As part of the forum series, Steve Christian, vice president of marketing at Verimatrix, will present a session titled "Scalable Solutions for Secure Multi-Network Service Delivery" during the Workshop on 15 March 2012 at 16:15. During the session, Christian will focus on new advanced options for addressable digital video security systems that provide flexibility during analog-to-digital transitions or upgrades of existing digital services with multi-network delivery options. In particular, he will explore how such solutions can provide cost effective scalable configurations for smaller deployments that can be upgraded to full multi-network head-ends in a seamless manner.
"The upcoming digitalization of cable TV networks in India is one of the largest undertakings of its kind in the world. It presents operators and technology vendors with challenges and opportunities like never before in the history of television in India," said Christian. "We are delighted to explore subscriber and revenue growth opportunities during the Forum, and to share the expertise that we have gained from supporting this exciting new class of deployments."
Visit the Verimatrix booth during the Workshop or request a meeting from the website.
About Verimatrix
Verimatrix specializes in securing and enhancing revenue for multi-screen digital TV services around the globe. The award-winning and independently audited Verimatrix Video Content Authority System (VCAS™) and ViewRight® solutions offer an innovative approach for cable, satellite, terrestrial and IPTV operators to cost-effectively extend their networks and enable new business models. As the recognized leader in software-based security solutions for premier service providers, Verimatrix has pioneered the 3-Dimensional Security approach that offers flexible layers of protection techniques to address evolving business needs and revenue threats. Maintaining close relationships with major studios, broadcasters, industry organizations, and its unmatched partner ecosystem enables Verimatrix to provide a unique perspective on digital TV business issues beyond content security as operators seek to deliver compelling new services. Verimatrix is an ISO 9001:2008 certified company. For more information, please visit www.verimatrix.com, our Pay TV Views blog and follow us at @verimatrixinc, Facebook and LinkedIn to join the conversation.
Add to Digg Bookmark with del.icio.us Add to Newsvine
Copyright @ Marketwire
Page: 1
Related Keywords:
Multi-Network video, multi-screen video, Scat workshops, analog-to-digital in India, digitization India, Business, Marketing, Broadcast Technology, Business Issues, IPTV, Marketing, Security, India, Marketwire, , Television, Business, india,
---