Verecloud's Cloudwrangler Marketplace Reaches 5,300 Users in 10 Weeks
(December 15, 2011)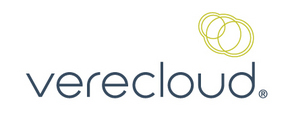 ENGLEWOOD, CO -- (Marketwire) -- 12/15/11 -- Verecloud, Inc. (OTCBB: VCLD), creator of the Cloudwrangler™ Marketplace, the innovative app store for businesses, reported today they have reached a major milestone. In just over 10 week's time since pushing their Cloudwrangler Marketplace applications and marketing live on October 3rd, the company has added 5,300 new users from across the country. "The rate at which Cloudwrangler is acquiring customers is strong validation of our strategy, the quality of our vetted partner community, relevance to the market, and the new paradigm of how the Cloud is reshaping how businesses are acquiring technology," said John Dardick, VP Partner Management and Business Development at Verecloud, Inc.
"It's clear that businesses are realizing the benefits of the Cloud. We are able to offer best-of-breed applications at more affordable pricing from one place and on one bill, and that's obviously working for our business customers and their employees. This quick growth is exactly what we anticipated and it's exciting to be ahead of schedule just 10 weeks after launching," said John McCawley, Verecloud CEO.
"Being a small business, we have found it difficult to manage our web hosting, storage and email services over the past year internally. We switched our web hosting and Exchange email with anti-spam and archiving for unlimited storage, and have been thoroughly impressed with Verecloud's service, and more importantly, the ease of which this process has been transitioned. I would highly recommend them." -- Jae Edwards, CEO -- Providence Medical Communities.
About Verecloud, Inc.
Like most new technology innovations, the cloud has become the Wild West of the Web. Verecloud's® mission is to provide businesses with a single place to discover, buy and manage their cloud services. After originally building a cloud integration and marketplace platform for the telecommunications industry, Verecloud® shifted focus and launched the platform as Cloudwrangler™ on August 2, 2011. Cloudwrangler™ is a marketplace of best-of-breed cloud services integrated into a single experience, for easy use and management with one monthly invoice and one technical support contact. Acting as a cloud service brokerage, Cloudwrangler™ gives businesses total access and control of all their cloud applications from one portal. For more information about Verecloud® please visit: http://www.verecloud.com.
Forward-Looking Statements
This release may contain projections and other forward-looking statements that involve risks and uncertainties. Forward-looking statements are projections reflecting management's judgment and assumptions based on currently available information and involve a number of risks and uncertainties that could cause actual results to differ materially from those suggested by the forward-looking statements. Future performance cannot be assured. Readers are referred to the documents filed by Verecloud with the Securities and Exchange Commission (SEC), specifically the most recent reports which identify important risk factors that could cause actual results to differ from those contained in the forward-looking statements. Recent documents filed with the SEC can be found in the Investor Relations section of our website (www.verecloud.com). Verecloud believes the forward-looking statements in this release are reasonable; however, you should not place undue reliance on forward-looking statements, which are based on current expectations and speak only as of the date of this release. Verecloud is not obligated to publicly release any revisions to forward-looking statements to reflect events after the date of this release.
Copyright @ Marketwire
Page: 1
Related Keywords:
Verecloud, Applications,Sales & Marketing,Storage,Internet,Business Issues,Services,Misc,Archiving,Internet Server Applications,E-mail,Management,CEO/CFO,Marketwire, Inc., ,Internet Technology,Business,Email,Other,
---