Verecloud, Inc. Selected by Leading Analyst Firm in "Who's Who in Cloud Services Brokerage" Report
(December 01, 2011)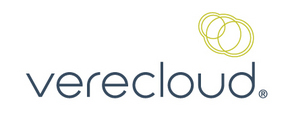 ENGLEWOOD, CO -- (Marketwire) -- 12/01/11 -- Verecloud, Inc.® (OTCBB: VCLD), creator of the Cloudwrangler™ Marketplace, the innovative app store for businesses, reported today they have been selected as one of Gartner's companies in "Who's Who in Cloud Services Brokerage" released on November 21, 2011 by Benoit J. Lheureux, et al. Verecloud's Cloudwrangler app store is able to integrate SaaS (Software as a Service) offerings from multiple providers to make it easier for a business to manage and an end-user to access.
Like most new technology innovations, the Cloud has become the Wild West of the Web. SMBs (small to medium size businesses) are finding it increasingly difficult to make sense of the rapidly growing universe of cloud services. Verecloud's enabling platform cuts through all these difficulties and provides SMBs with capabilities that traditionally were available only to large enterprises. Verecloud's mission is to provide SMBs with a single place to discover, buy, monitor and manage all their cloud services. After originally building a cloud integration and marketplace platform for the telecommunications industry, Verecloud® shifted focus and launched the platform as Cloudwrangler™ on August 2, 2011 selling direct to SMBs.
"Verecloud built the Cloudwrangler platform to be a carrier-grade cloud service brokerage for high throughput and low latency transaction processing, which allows us as a cloud services broker to create innovative offerings. There's a huge opportunity for the currently underserved SMB market when it comes to cloud services, and telecoms, including cable and wireless carriers as well as web portals and other service providers, are not capitalizing on it because they are simply not nimble enough to deal with the rapidly emerging opportunities," said Russell Wurth, VP Product Strategy for Verecloud. "Verecloud made the strategic decision to operate the Cloudwrangler platform ourselves to go directly after the small and mid-market businesses. In the short time we have had our marketplace running, we have seen tremendous response, and have been able to deliver cloud services as well as free cloud management tools to our customers. We are proud to be recognized by Gartner in this report. Verecloud is the only company to operate our own marketplace with aggregated provisioning, billing, management and integration of multiple cloud providers."
About Verecloud, Inc.
Cloudwrangler™ is a Marketplace of best of breed cloud services integrated into a single experience, for easy use and management with one monthly invoice and one technical support contact. Acting as a cloud service brokerage, Cloudwrangler™ gives businesses total access and control of all their cloud applications from one portal. Verecloud currently offers cloud servers through SoftLayer®, Microsoft® Exchange, Microsoft® SharePoint, Microsoft® Dynamics CRM and desktop backup services from Mozy® on its Cloudwrangler Marketplace. For more information about Verecloud please visit: http://www.verecloud.com
Forward Looking Statements
This release may contain projections and other forward-looking statements that involve risks and uncertainties. Forward-looking statements are projections reflecting management's judgment and assumptions based on currently available information and involve a number of risks and uncertainties that could cause actual results to differ materially from those suggested by the forward-looking statements. Future performance cannot be assured. Readers are referred to the documents filed by Verecloud with the Securities and Exchange Commission (SEC), specifically the most recent reports which identify important risk factors that could cause actual results to differ from those contained in the forward-looking statements. Recent documents filed with the SEC can be found in the Investor Relations section of our website (www.verecloud.com). Verecloud believes the forward-looking statements in this release are reasonable; however, you should not place undue reliance on forward-looking statements, which are based on current expectations and speak only as of the date of this release. Verecloud is not obligated to publicly release any revisions to forward-looking statements to reflect events after the date of this release.
Copyright @ Marketwire
Page: 1
Related Keywords:
Verecloud, Applications, Internet, Business Issues, Internet Server Applications, Management, Marketwire, Inc., , Internet Technology, Business, Other,
---