Verecloud, Inc. Announces New Cloudwrangler(TM) Marketplace Promotion
Free MozyPro Backup From Now Through February 28, 2012
(November 01, 2011)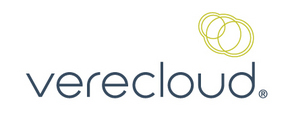 DENVER, CO -- (Marketwire) -- 11/01/11 -- Verecloud, Inc. (OTCBB: VCLD) announced today they are offering free unlimited MozyPro® backup service from their Cloudwrangler™ marketplace now through February 28, 2012. The promotion includes unlimited backup licenses and storage for desktops and servers. As visionaries in emerging cloud computing services, today's announcement marks the continued growth and ingenuity of Cloudwrangler's applications and unparalleled promotional offerings. The promotion does not extend past February 28, so businesses that take advantage of it sooner will see more savings.
Available to small and medium size businesses (SMBs) internationally, MozyPro is one of the most trusted names in online backup. Data loss happens -- from hard drive crashes to accidental file deletion; data loss can put a company's future in jeopardy. Traditional backup solutions can be expensive and take weeks to implement. Files backed up on MozyPro are available to users 24/7, and from its Administrative Console multi-user environments can be managed and automatic backups can be scheduled -- all from a single web-based portal. Transitioning data over to MozyPro and recovering from a crash has never been easier with Mozy's new Data Shuttle service. Mozy sends a 2 TB hard drive to the customer, who then ingests their data, and sends the secured device back to Mozy to seed the first backup. And if an organization needs rapid-recovery, a USB device can be shipped to them. A desktop license is required for each computer or server that is being backed up.
MozyPro Features Include:
No new hardware to buy or setup fees
iPhone and Android apps to access backed-up files from anywhere
Easy data transfer and setup for large data requirements with the Mozy Data Shuttle service
Support for: Windows 7, 2008, Vista, XP, 2003, 2000 (desktop & servers) as well as Mac OS X 10.6, 10.5 & 10.4 (desktop & servers).
"Our partnership with Mozy has led to this significant offering for both small organizations and businesses with large data storage and backup needs. We believe that MozyPro is truly the most secure and user-friendly cloud backup service available, which is why we're pleased to offer our customers such a lengthy test period of the product," stated John Dardick, VP Supplier Management and Business Development for Verecloud, Inc.
Mozy recently completed a SAS 70 Type II audit and received ISO 27001 certification. They have strict security policies, military-grade encryption, and world-class tier 4 data centers for optimal data protection of business customers' computers and servers.
There are no contracts to sign, and customers can cancel at any time. To sign-up for free data backup service from MozyPro on the Cloudwrangler platform simply visit www.verecloud.com/freebackup, email sales@verecloud.com or call 1-866-935-5186.
About Verecloud
Like most new technology innovations, the cloud has become the Wild West of the Web. Verecloud's® mission is to provide SMBs with a single place to discover, buy and manage their cloud services. After originally building a cloud integration and marketplace platform for the telecommunications industry, Verecloud® shifted focus and launched the platform as Cloudwrangler™ on August 2, 2011. Cloudwrangler™ is a marketplace of best of breed cloud services integrated into a single experience, for easy use and management with one monthly invoice and one technical support contact. Acting as a cloud service brokerage, Cloudwrangler™ gives businesses total access and control of all their cloud applications from one portal. For more information about Verecloud® please visit: http://www.verecloud.com
Forward-Looking Statement
This release may contain projections and other forward-looking statements that involve risks and uncertainties. Forward-looking statements are projections reflecting management's judgment and assumptions based on currently available information and involve a number of risks and uncertainties that could cause actual results to differ materially from those suggested by the forward-looking statements. Future performance cannot be assured. Readers are referred to the documents filed by Verecloud with the Securities and Exchange Commission (SEC), specifically the most recent reports which identify important risk factors that could cause actual results to differ from those contained in the forward-looking statements. Recent documents filed with the SEC can be found in the Investor Relations section of our website (www.verecloud.com). Verecloud believes the forward-looking statements in this release are reasonable; however, you should not place undue reliance on forward-looking statements, which are based on current expectations and speak only as of the date of this release. Verecloud is not obligated to publicly release any revisions to forward-looking statements to reflect events after the date of this release.
Media Relations
Dirk Van Slyke
Corporate Marketing
Verecloud, Inc.
303-999-7398
dirk.vanslyke@verecloud.com

Investor Relations
John McCawley
Chief Executive Officer
Verecloud, Inc.
877-711-6492
john.mccawley@verecloud.com


Copyright @ Marketwire
Page: 1
Related Keywords:
remote backup, online backup, computer backup, google backup, backup files, backup server, PC backup, Applications, Storage, Security, Computer Technology, Internet, Business Issues, Hardware, Cloud Computing, Services, Misc, Security, Security, Internet Server Applications, E-mail, Web Servers, Cloud backup, Management, Computers/Peripherals, Business, Computer, Workstation/CPU, Mac OS, OS (Operating System), Storage, email, Mac, OS9, OSX, Marketwire, Inc., , Internet Technology, Business, Email, Other,
---