ValidEdge and OPSWAT Collaborate to Provide the Most Complete Malware Scanning and Analysis Solution
Initial On-Line Service Pairs Two Industry Leaders in Malware Detection and Offers Extended Intelligence on New and Unknown Threats
(February 28, 2012)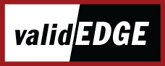 SAN FRANCISCO, CA -- (Marketwire) -- 02/28/12 -- RSA Conference -- ValidEdge, a technology leader in detailed malware analysis, and OPSWAT, the industry leader in multiple-engine malware scanning solutions, today announced that they have entered into a collaborative arrangement to join their two malware detection products and services to provide the most complete intelligence on new and unknown threats. Both companies are represented at the RSA Conference and will be available to discuss the joint agreement (Moscone Center, ValidEdge booth #339 and OPSWAT booth #356).
The initial technology collaboration will be via an on-line service linking OPSWAT's Metascan Online, an online file scanner that uses multiple antivirus engines to scan static files for threats, with an online version of the ValidEdge MIS1300 Malware Intelligence System that provides detailed intelligence of even packed and encrypted malware. Metascan Online has an additional button that will send any submitted malware to the ValidEdge system for detailed analysis. The ValidEdge on-line MIS evaluation system will allow any submitted samples to be additionally scanned through the Metascan Online system.
"We have been discussing this exciting collaboration with ValidEdge through 2011, culminating in a joint seminar that we delivered together in December," said Benny Czarny, president and CEO of OPSWAT. "I believe that the combination of these two technologies compliment and cross enhance each other and could provide significant value to our mutual customers. The combination gives an increased level of intelligence about new threats and will be extremely valuable in combating the new wave of cyber attacks in 2012."
The Metascan multiple antivirus engine is an API driven, multi-scanning solution that enables IT professionals and software engineers to integrate malware scanning protection into their proprietary solutions using many antivirus engines from vendors such as ESET, Kaspersky, Symantec, McAfee and many others. Metascan technology is ideal for increasing detection rates for all types of malware without the hassle of licensing, modifying and maintaining multiple antivirus engines. All engines integrated into Metascan products are optimized to scan simultaneously to allow fast, high performance scanning.
"ValidEdge and OPSWAT offer complementary pieces of the threat detection puzzle that when combined give a new level of information about new threats, including how well it is known, and even offering its assembly source code by reverse engineering," said Lixin Lu, CTO of ValidEdge. "The initial collaborative technology offering as an on-line service is just the start of how we can bring our two technologies together to help fight new and increasingly complex threats."
ValidEdge offers dedicated malware-analysis appliances, purpose-built for the most accurate intelligence of new malware in a real Microsoft Windows environment along with a complete simulation of all network services to capture all Internet activity. The ValidEdge Malware Intelligence System incorporates innovative analysis engines for classification, decryption, unpacking, reverse engineering, and combined dynamic and static analysis to fully reveal the current and potential intention of new malware. The latest product in the ValidEdge range, the MIS1300, offers additional flexibility for cloning corporate environments, a new custom score sheet for ranking the threat level of malware, and a RESTful API for connection to other threat detection and network protection systems.
About OPSWAT
Founded in 2002, OPSWAT is the industry leader in software management SDKs, interoperability certification and multiple-engine malware scanning solutions. With both software manageability and multi-scanning products, OPSWAT offers simplified and comprehensive SDKs that reduce time and costs for your engineering and testing teams. OPSWAT delivers: OESIS Framework, an open development framework that enables software engineers to develop products that manage thousands of third-party software applications; Multi-scanning products including Metascan antivirus API, MetaDefender for Media (external media security) and MetaDefender for Secure Access (rapid memory scanning), which optimize several anti-malware engines to scan for viruses simultaneously (a free online demo of the Metascan antivirus API is available at http://www.metascan-online.com, a fast file scanning tool using many antivirus engines); Secure Virtual Desktop, desktop isolation technology for secure and private web browsing (http://www.securevirtualdesktop.com); and AppRemover, a free utility that enables the complete uninstall of security applications. For more information, please visit http://www.opswat.com.
About ValidEdge
ValidEdge offers the world's leading anti-malware solution for faster identification and better mitigation against new malware in real time. Designed for Enterprises and government agencies, ValidEdge purpose-built anti-malware systems allow you to detect, analyze and heal compromised systems attacked by the most sophisticated and insidious types of malware. Led by a team experienced in building highly secure systems for mission-critical applications, and knowledgeable in dismantling sophisticated malware, ValidEdge is ushering in the next generation of malware awareness. ValidEdge is a wholly owned subsidiary of LynuxWorks, Inc., a leader in safe and secure software solutions. For more information, please visit www.validedge.com.
Add to Digg Bookmark with del.icio.us Add to Newsvine
Media Contacts:
Kirsten Long
ValidEdge
(408)-979-4404
Email Contact

Jeff Garon
OPSWAT
(415)-543-1534 x343
Email Contact

Barbara Stewart
Patterson & Associates
(480)-488-6909
Email Contact


Copyright @ Marketwire
Page: 1
Related Keywords:
ValidEdge, Marketwire, Inc., , Appliances, Internet Technology, Internet, Other,
---