VIPorbit iPhone Contact Manager Goes Global
(June 21, 2011)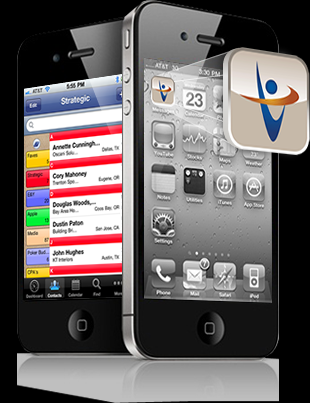 Keller, TX (PRWEB) June 21, 2011
VIPorbit Software International, Inc., http://www.VIPorbit.com, today announced that VIPorbit iPhone Contact Manager is now localized for use in the United Kingdom, Europe, Canada, and the Asia-Pacific region. VIPorbit provides iPhone users with the best way to manage their contacts and calendar, so they can deal with more people, more effectively, building relationship value. The new localized version is aligned with Apple protocols to support the global marketplace, and conforms to local formatting standards for addresses, phone numbers, dates and times.
VIPorbit is led by Founder and CEO Mike Muhney, who was the co-inventor of ACT!®, the best-selling contact manager from Contact Software International, a company he co-founded. With ACT!, the company created the contact management software category, a precursor to the CRM (customer relationship management) industry. Muhney is internationally regarded as expert on relationship building and relationship management software.
"VIPorbit is full-featured contact management designed specifically for the iPhone, enabling the device with powerful business software, and giving users 24/7 access to all the details about their valuable relationships," said Muhney. "The localized version extends this robust functionality to an international audience. Already, over a third of our users are outside of the U.S., so we are addressing their needs with this release.
In VIPorbit, http://www.viporbit.com/features, contacts and calendar are seamlessly integrated for instant and easy communication (including social media) and scheduling. It automatically tracks all activities, creating a chronological history of calls, meetings, to-dos and unlimited notes. The app is built on the concept of Orbits, which allows users to easily organize contacts into spheres of influence that can be leveraged. VIPorbit can be easily customized, making it adaptable to any type of business, http://www.viporbit.com/solutions. Its ideal for contact-centered businesspeople, such as salespeople, business owners, realtors, consultants and other service professionals, including financial, legal, medical, etc.
Customer Praise
VIPorbit is a hidden gem that shows its brilliance every time you use it. While most CRM solutions suffer from feature overload, VIPorbit delivers essential functions that allow you to focus on action while keeping things simple and manageable. It embodies the cutting edge of simplicity, like a Swiss Army knife for the road warrior, said Gerhard Gschwandtner, CEO and publisher of Selling Power Magazine, and a VIPorbit customer.
Pricing and Availability
VIPorbit is available for US$9.99. VIPorbit Lite, a version limited to 100 contacts, is free. Both products can be downloaded from the App Store. The product will be available on other platforms in the future.
About the Company
VIPorbit Software International, Inc. specializes in Mobile Relationship Management Software that helps businesspeople build sustainable relationship value, which leads to greater success.
The companys initial product, VIPorbit, is the only full-featured Contact Manager designed for the iPhone. From the co-inventor of ACT!, it provides mobile professionals with an affordable, easy-to-use, anytime/anywhere solution that allows them to deal with more people, more effectively, elevating the value of their relationships. Visit http://www.VIPorbit.com for more information, and follow the company at http://www.facebook.com/VIPorbit, @VIPorbit on Twitter or http://www.linkedin.com/company/viporbit.
Press Contact:
media(at)VIPorbit(dot)com
http://www.VIPorbit.com
Customer Contact:
info(at)viporbit(dot)com
http://www.VIPorbit.com
VIPorbit is a trademark of VIPorbit Software International. All other trademarks are the property of their respective owners.
# # #
Read the full story at http://www.prweb.com/releases/2011/6/prweb8573578.htm.
Page: 1
Related Keywords:
computing and information technology, satellite technology, software, wireless technology, science and technology, technology (general), identification technology, agricultural research and technology, computer crime, computer crime, software, economy, business and finance, real estate, financial and business service, business enterprises, business (general), estate bestowal, economy, business and finance, financial and business service, business enterprises, business (general), economy, business and finance, waste management and pollution control, financial and business service, business enterprises, management change, business (general)
---