Use of Force Training Simulator Sold to Criminal Justice College
(November 29, 2011)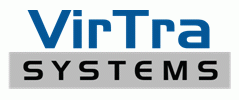 TEMPE, AZ -- (Marketwire) -- 11/29/11 -- VirTra Systems (PINKSHEETS: VTSI), a leading provider of firearms training systems to Military, Law Enforcement agencies and accredited criminal justice programs, today announced a contract award for a VirTra 300 use of force training simulator from Northwest College located in Powell, Wyoming.
"Northwest College is among a growing number of innovative criminal justice programs incorporating our use of force simulators to better prepare students for careers in law enforcement," says Bob Ferris, CEO, VirTra Systems. "The VirTra 300 allows students to develop the decision-making skills required by officers in the real world."
The purchase includes tetherless recoil kits that allow students to train with real firearms, TASER® and OC kits for non-lethal weapons training and VirTra's patented Threat-Fire™ return fire system. Northwest College also selected accessories for low light training.
The VirTra 300 is the most immersive firearms training simulator available. Five screens surround students within 300 degrees of video-based use of force training scenarios. VirTra's patented Threat-Fire™ device enhances training realism with an adjustable electric impulse that simulates return fire.
Northwest College is a public two-year residential college located in Powell, Wyoming. The Criminal Justice program at Northwest College prepares students for Law Enforcement and correctional careers through courses including Criminal Investigation, Policing, Criminology, and Criminal Law.
About VirTra Systems
VirTra Systems, Inc. is a global leading provider of the world's most realistic and effective small arms training simulators. VirTra is the higher standard in firearms training simulators, offering the only 300-degree simulator platform and the patented Threat-Fire™ return fire system. At VirTra, we believe that personnel entrusted with lethal force and critical missions require the very best training available.
Comments are based on current management expectations, and are considered "forward-looking statements," generally preceded by words such as "plans," "expects," "believes," "anticipates," or "intends." We cannot promise future returns. Our statements reflect our best judgment at the time they are issued, and we disclaim any obligation to update or alter forward-looking statements as the result of new information or future events.
VirTra and the VirTra logo are trademarks of VirTra Systems, Inc.
Rudy R. Miller
Chairman, President & CEO
The Miller Group
[email protected]
www.themillergroup.net
(602) 225-0505


Copyright @ Marketwire
Page: 1
Related Keywords:
training systems, use of force training simulator, Marketwire, Inc., ,
---