Urbanimmersive Reaches a New Agreement With RE/MAX Quebec Inc. Increasing Deployment of AVU3D(R) Technology Into the Network and Visibility to the Real Estate Leader's Clientele
(March 19, 2014)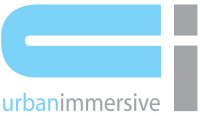 MONTREAL, QUEBEC -- (Marketwired) -- 03/19/14 --
Editors Note: There is a photo associated with this press release.
Urbanimmersive Inc. ("Urbanimmersive" or "UI") (TSX VENTURE:UI), a wholly-owned subsidiary of Urbanimmersive Technologies Inc. ("Urbanimmersive Technologies") is pleased to announce the signing of a collaboration agreement with RE/MAX Quebec Inc. ("RE/MAX Quebec"), Quebec's largest real estate franchise, serving nearly 3,400 real estate brokers in its 139 locations in the province of Quebec, Canada.
Building on the experience from the previous collaboration agreement between the two parties, RE/MAX Quebec wishes to increase the visibility of AVU3D immersive products to visitors of its website and adoption in its extensive network of brokers. In a few weeks, the website of RE/MAX Quebec (www.remax-quebec.com), the most visited real estate website in the province of Quebec, will permanently present a reserved section for AVU3D immersive visits on its homepage.
"Home sellers are seeking visibility for their asset on the web, that's what the RE/MAX brokers will offer with immersive AVU3D visits. The showcase that will benefit AVU3D on www.remax-quebec.com home page will have a significant impact on both the number of visitors and on our sales", said David Thomas, Chief Sales Officer at Urbanimmersive. "This is a major step forward for Urbanimmersive in our commercialization process. This agreement will be beneficial to both sellers and visitors of properties and also to brokers who may get questions from potential customers directly in their inbox".
RE/MAX Quebec will offer its affiliated real estate brokers with considerable competitive advantages resulting in innovative lead generation functionalities.
"Our goal is to offer access to the best technologies to our brokers and provide all visitors with a friendly and high-level experience. AVU3D technology is, in our opinion, one of the best marketing tools on the web and we considered it important to negotiate an agreement with Urbanimmersive to promote its use in our network", says Sylvain Dansereau, Executive Vice President at RE/MAX Quebec. "Visitors of our website can now enjoy a unique immersive experience and get virtual assistance inside our 3D properties, both for their benefit as well as of our brokers".
About AVU3D Suite of Products and Services
AVU3D is a web application, also available on iOS and Android that enables users to virtually visit real or future environments in 3D produced from photographs or computer graphics. AVU3D suite of products and services includes: AVU3D immersive virtual tours, real estate web portal AVU3D.COM, visibility programs offered on the portal, performance tools such as real-time alerts, online chat, email marketing campaigns, web site redirection, single-property microsites, statistics & analytics tools and an online application for content edition. The AVU3D.COM portal also provides a platform for advertisers via its gamification tools, emails acquisition and contextual interactive advertising. AVU3D is a trademark owned by Urbanimmersive.
About RE/MAX Quebec
RE/MAX Quebec is the largest real estate franchise, serving nearly 3,400 real estate brokers in its 139 locations in the province of Quebec, Canada. Nearly half of the properties offered each year in Quebec are sold by the network. RE/MAX is one of the 30 most admired companies in Quebec, according to Leger Marketing and the Journal Les Affaires.
For more information, visit www.remax-quebec.com.
About Urbanimmersive
Based in Laval, Urbanimmersive is a leading-edge digital media company that uses innovative patent pending technology for the development and commercialization of its AVU3D suite of web products and services in the real estate brokerage and new home construction markets.
For more information, visit Urbanimmersive website www.urbanimmersive.com.
Neither TSX Venture Exchange nor its Regulation Services Provider (as that term is defined in policies of the TSX Venture Exchange) accepts responsibility for the adequacy or accuracy of this release.
Caution on Forward-Looking Statements
This press release contains forward-looking statements that reflect the expectations of Urbanimmersive regarding upcoming events. Actual events could differ materially from those anticipated in this document.
The photo is available at the following address: http://media3.marketwire.com/docs/remax.jpg
Contacts:
SOURCE:
Urbanimmersive Technologies Inc.

For further information regarding
Urbanimmersive Inc. / Urbanimmersive Technologies Inc.:
Ghislain Lemire, President and CEO
514-394-7820
ghislainlemire@urbanimmersive.com


Copyright @ Marketwire
Page: 1
Related Keywords:
Mac, Android, Canada, Montreal, Marketwire, Inc., Science, Internet Technology, Computer Science, Email,
---