Unlock Your iOS Games for Android Players and Beyond
Marmalade gives Objective-C developers the ability to port to Android with Marmalade Juice
(March 19, 2014)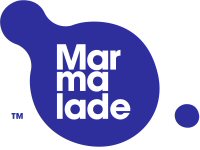 SAN FRANCISCO, CALIFORNIA -- (Marketwired) -- 03/19/14 -- Editors Note: There is a photo associated with this press release.
Cross-platform game development SDK Marmalade Technologies Ltd announced today that all iOS game developers can now use the Marmalade SDK to bring their games to a market of over 1 billion additional devices worldwide. Marmalade Juice, the new iOS to Android porting tool, will be included in all Marmalade licences and from today, for a limited time, the annual Community licence is free.
The full release of Marmalade Juice will be welcome news to millions of game developers who, until now, have taken a single platform approach, finding themselves locked into the iOS ecosystem and unable to maximize the wider market opportunity for their app. Now, using Marmalade Juice, developers have the ability to recompile their Objective-C code for Android, providing a clear and cost-effective route to stores including Google Play and the Amazon App Store. Once their games are compiled into Marmalade, developers have many of the benefits of working within the cross-platform SDK such as maintaining a single codebase and the option to target further platforms in the future.
Justin Ng, Engineering Manager, Storm8: "Working with Marmalade Juice has made the process of bringing games to Android almost invisible. The Marmalade toolset integrates well into our process and because everything is still developed in Xcode, there was a minimal learning curve. Using Marmalade Juice was incredibly easy and allowed us to focus on what we love - building hit games for our more than 50 million monthly active users."
Harvey Elliott, CEO, Marmalade Technologies Ltd: "Adding Marmalade Juice to our powerful SDK means that at last developers have an easy way to extend from iOS to the now dominant Android market, using technology from a company that has grown up with mobile gaming. The release of Marmalade Juice underlines the long established aims of Marmalade in ensuring that operating across platforms can be a sustainable strategy for the developer and the industry as a whole."
Marmalade Juice now comes included with all Marmalade SDK seats at no additional cost. To celebrate GDC 2014, Marmalade Community licenses will be free for a limited time, so all qualifying iOS developers can unlock their games to Android for free. Developers should use code: GDCFREE here: www.madewithmarmalade.com/free.
Web Links
Marmalade: https://www.madewithmarmalade.com/juice
Twitter: @marmaladeapps
Facebook: facebook.com/marmaladeapps
About Marmalade Technologies Ltd.
Marmalade Technologies Ltd. is the company behind the Marmalade SDK - the C++ cross-platform tool which now includes Marmalade Juice for apps built in Objective-C for iOS. Developers choose Marmalade to lessen the time and effort required to target multiple platforms and devices, meaning they can focus on making truly awesome games. Using Marmalade, developers deploy a single codebase to as many supported platforms as they wish meaning that they get exposure to a larger audience with greater revenue opportunities. Marmalade allows developers to share, integrate and reuse existing assets, tech or 3rd party tools, providing a high-performance game development environment that's open, flexible and suitable for large and small studios alike.
We're proud that Plants vs. Zombies, Blur Overdrive, Draw Something and GODUS are amongst the many thousands of games and apps that have been made using Marmalade. Marmalade Technologies also incorporates our Publishing division - Marmalade Play; our talented game creators - Marmalade Game Studio; and our experienced Engineering team - Marmalade Services.
If you're looking to enable great content on any device, and help once you get there, choose Marmalade. www.madewithmarmalade.com
To view the photo associated with this press release, please visit the following link: http://www.marketwire.com/library/20140312-HarveyElliott800.jpg.
Contacts:
To arrange a chat with Marmalade CEO Harvey Elliott at GDC,
or if you would like further information, please contact:
At GDC/US/Americas:
Steph Jorgl, Marmalade
+1 323 316 4054
steph@marmalademail.com

UK/Worldwide:
Charlie Peachey, Marmalade
+44 (0)7720 271 241
charlie.peachey@marmalademail.com


Copyright @ Marketwire
Page: 1
Related Keywords:
Internet, Web, Search, Google, Game Development, Mac, Android, Marketwire, Game Developers Conference, Science, Internet Technology, Game Technology,
---