Unica Releases iPad Email Rendering Solution
Award-Winning eDesign Optimizer Highlights Rendering Nuances of iPad Allowing Marketers to Take Full Advantage of iPad's Rich Email Capabilities
(June 09, 2010)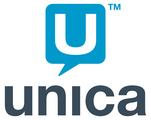 WALTHAM, MA -- (Marketwire) -- 06/09/10 -- Unica Corporation (NASDAQ: UNCA), the recognized leader in marketing software solutions, today announced its award-winning Pivotal Veracity eDesign Optimizer provides email rendering imaging for the iPad. The addition of this critical technology further solidifies the role played by Unica in the cross-platform design optimization space.
Apple sold one million iPads in just twenty days, forty-six days faster than it sold its one-millionth iPhone. Consumer fervor for the device has resulted in companies scrambling to release iPad-ready applications as part of their mobile commerce strategies. There are common design elements such as short concise links, no pre-header, and single column layouts that work best across all devices, and iPad is no different.
With marketers challenged to ensure that these applications properly render, Unica Pivotal Veracity allows them to preview exactly how their emails will look across all major email clients including North American cable email providers, international email clients, multiple versions of the leading Outlook desktop email client, and a host of mobile clients such as the iPhone, Android, BlackBerry, Palm, and now the iPad.
"We're hearing from a lot of smart marketers who want to leverage the rich email capabilities of the iPad; its video-enabled inbox is ideal for delivering effective email communications," said Michelle Eichner, vice president, product management, Unica. "But different screen sizes present new rendering issues, which marketers must consider; this makes optimization so much more important in order to ensure brand continuity."
Examples of email rendering images comparing the iPad to the iPhone can be found here or at http://pivotalveracity.com/ipad/.
About Unica
Unica Corporation (NASDAQ: UNCA) is the recognized leader in marketing software solutions. Unica's advanced set of enterprise marketing management and on-demand marketing solutions empowers organizations and individuals to turn their passion for marketing into valuable customer relationships and more profitable, timely, and measurable business outcomes. These solutions integrate and streamline all aspects of online and offline marketing. Unica's unique interactive marketing approach incorporates customer analytics and web analytics, centralized decisioning, cross-channel execution, and integrated marketing operations. More than 1,500 organizations worldwide depend on Unica for their marketing management solutions.
Unica is headquartered in Waltham, Massachusetts with offices around the globe. For more information, visit www.unica.com.
Note to Editors: Copyright 2010 Unica Corporation. Unica, the Unica logo, and NetInsight are registered trademarks of Unica Corporation. All other product names, service marks, and trademarks mentioned herein are trademarks of their respective owners.
Forward-looking Statements
The information provided in this press release above contains forward-looking statements that relate to future events and future financial performance of Unica. These forward-looking statements are based upon Unica's historical performance and its current plans, estimates and expectations and are not a representation that such plans, estimates, or expectations will be achieved. These forward-looking statements represent Unica's expectations as of the date of this press announcement. Subsequent events may cause these expectations to change; and Unica disclaims any obligation to update or revise the forward-looking statements in the future. Matters subject to forward-looking statements involve known and unknown risks and uncertainties, including those factors listed in the Company's Annual Report on Form 10-K for the fiscal year ended September 30, 2009 under "Risk Factors", which factors could cause Unica's performance or achievements to be materially different from those expressed or implied by the forward-looking statements.
Contacts:
Dan Ring
Unica
781-487-8641
[email protected]


Copyright @ Marketwire
Page: 1
Related Keywords:
Unica, marketing software, email deliverability, email rendering, iPad, Marketwire,Apple Computer,Financial,Business,Email,Other,
---