Unica Delivers High Performance Scalability and Real-Time Web Analytics for the Largest Websites
Newest Version of Unica NetInsight(R) Enhances Scalability, Real-Time Analytics, API Integration, and Site Optimization for Websites With Tens of Billions of Pageviews
(April 12, 2010)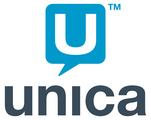 WALTHAM, MA -- (Marketwire) -- 04/12/10 -- Unica Corporation (NASDAQ: UNCA), the recognized leader in marketing software solutions, today announced enhancements to its award-winning web analytics solution, Unica NetInsight OnDemand. NetInsight is designed to meet the full range of online analysis requirements, with less complexity, little up-front cost, and no technical infrastructure investment. The new release focuses on the complex needs of customers with high-traffic volumes in the tens of billions of page views and requirements that span from real-time analysis to complex data integration.
NetInsight now features a high-performance engine ensuring data processing and query response performance to support today's most highly trafficked websites. Marketers can apply complex investigative analysis to full historical visitor behavior to gain reliable, fact-based insights and take action for improving website and marketing campaign performance.
"Operators of highly trafficked websites that attract billions of page views annually amass huge stores of web data about online customer behavior. These businesses are challenged to analyze aggregate-level web analytics information and even more so individual-level behavioral insights in a rapid and timely manner," said John Lovett, senior partner & principal consultant at independent industry analysts and consultants, Web Analytics Demystified. "With that much data in the warehouse and sampling out of the question for individual visitor analysis, customers require advanced processing power, like NetInsight's new high performance engine, which helps data hungry analysts draw the most insight out of their web analytics at any moment."
Other key features and benefits in this release include:
Real-time reporting providing up-to-the-minute tracking on key dimensional data elements including custom variables that characterize interactions with rich Internet applications or data from online form fields.
Real-time XML API providing access to all calendaring and filtering report elements including those integrated from other systems. Customers can pull data using any development language that supports XML interaction, enabling marketers to inform dynamic content or web personalization on their website.
Improved funnel reporting enabling marketers to create funnel reports on the fly using any combination of web pages or saved segments. Analysts can run these reports on full historical data and apply any desired segmentation without need for additional tag maintenance.
Mobile device measurement enabling marketers to understand mobile device usage in order to better optimize web design and content for mobile consumption on specific devices including BlackBerry, iPhone, Droid, and even iPad.
"This release follows on the heels of the additions of Unica Search OnDemand and Pivotal Veracity to the Unica product family, along with the recent launch of Unica Interactive Marketing OnDemand," said Elana Anderson, vice president of products, Unica. "As marketing continues to shift online, leading marketers recognize that web behavioral data is a critical asset that must be leveraged both in aggregate and at an individual level. Unica continues to invest heavily in online marketing capabilities that help marketers effectively manage and leverage web behavioral data to increase marketing relevance and improve customer experiences."
Available as an on-demand or on-premise solution, Unica NetInsight delivers unique self-service capabilities built on a flexible and open data architecture. NetInsight allows marketers throughout the enterprise to perform in-depth analysis of website visitor behavior by cleanly separating tagging from the way that data is analyzed. NetInsight's role-based flexibility enables business users to streamline exploratory ad-hoc analysis and custom reporting for a quick view of trends, success indicators, and visitor behavior.
All of Unica's product offerings will be showcased at the company's upcoming user conference, the Marketing Innovation Summit, May 16-19, at the JW Marriott Grande Lakes in Orlando. For additional information on MIS, please visit www.mis2010.com/.
About Unica
Unica Corporation (NASDAQ: UNCA) is the recognized leader in marketing software solutions. Unica's advanced set of enterprise marketing management and on-demand marketing solutions empowers organizations and individuals to turn their passion for marketing into valuable customer relationships and more profitable, timely, and measurable business outcomes. These solutions integrate and streamline all aspects of online and offline marketing. Unica's unique interactive marketing approach incorporates customer analytics and web analytics, centralized decisioning, cross-channel execution, and integrated marketing operations. More than 1,000 organizations worldwide depend on Unica for their marketing management solutions.
Unica is headquartered in Waltham, Massachusetts with offices around the globe. For more information, visit www.unica.com.
Note to Editors: Copyright 2010 Unica Corporation. Unica, the Unica logo, and NetInsight are registered trademarks of Unica Corporation. All other product names, service marks, and trademarks mentioned herein are trademarks of their respective owners.
Forward-looking Statements
The information provided in this press release above contains forward-looking statements that relate to future events and future financial performance of Unica. These forward-looking statements are based upon Unica's historical performance and its current plans, estimates and expectations and are not a representation that such plans, estimates, or expectations will be achieved. These forward-looking statements represent Unica's expectations as of the date of this press announcement. Subsequent events may cause these expectations to change; and Unica disclaims any obligation to update or revise the forward-looking statements in the future. Matters subject to forward-looking statements involve known and unknown risks and uncertainties, including those factors listed in the Company's Annual Report on Form 10-K for the fiscal year ended September 30, 2009 under "Risk Factors", which factors could cause Unica's performance or achievements to be materially different from those expressed or implied by the forward-looking statements.
Contacts:
Dan Ring
Unica
781-487-8641
[email protected]


Copyright @ Marketwire
Page: 1
Related Keywords:
Unica, marketing software, web analytics solution, on-demand web analytics,Marketwire,Apple Computer,Financial,Internet Technology,Business,Internet,Family,Other,
---