UNIT4 CODA Showcases Best-of-Class Financial Systems at IASA, Booth 142
Highlights Ways Insurance Customers Can Gain Business Benefits
(May 22, 2012)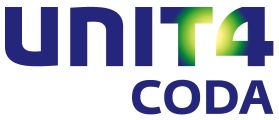 MANCHESTER, NH -- (Marketwire) -- 05/22/12 -- UNIT4 CODA, Inc., a division of UNIT4 (EURONEXT AMSTERDAM: UNIT4), the world's leading provider of business software for fast-changing organizations, today announced that it will be exhibiting its best-of-class Coda Financials accounting software at the Insurance Accounting & Systems Association (IASA) Annual Conference at the San Diego Convention Center, from June 3 - 6, 2012. At booth #142, UNIT4 CODA will also highlight how insurance companies can gain strategic value from its best-of-class financial systems.
SECURA Insurance, a property and casualty mutual insurance company, has gained real-time visibility into financial operations and realized many business benefits from implementing Coda Financials, including a faster monthly close and the ability to easily view and analyze key data.
"Coda Financials has supported our accounting and financial management reporting needs extremely well and we received a lot of positive feedback about the system from the users," said Tim O'Brien, assistant controller, SECURA. "It's a very powerful system. Users find it easy to access and navigate the data they need, and they are able to analyze it in a variety of ways -- such as by division, by expense account and by location. Now, with just a click, they can fully browse, and slice and dice the data down to a very detailed level."
Steve Pugh, CEO of UNIT4 CODA, said, "In today's competitive, global marketplace, insurance companies need an agile accounting system to help them effectively manage their finances. Coda Financials has a highly flexible design to support companies' financial needs as they address market challenges and grow their businesses. The system can easily adapt to changes insurance companies face -- whether they're evolving product and services portfolios, changing business strategies and processes or new industry regulations."
Pugh added, "Insurance companies need detailed and real-time reporting of coverage, risk, programs and other key elements, and getting a real-time global view across the organization can be a big challenge. That's why we designed Coda Financials to feature a flexible chart of accounts and a single-ledger view combining General Ledger (GL), accounts receivable (AR) and accounts payable (AP). Additionally, because the software easily integrates with all systems -- even legacy systems -- insurance companies can access and analyze data from policy management and claims, investment and other systems."
For organizations interested in financial software and services, UNIT4 CODA will be a featured visit on the Vendor Connect Tour on Monday, June 4 from 9:50 - 10:50 a.m. The company will conduct a brief survey at the booth on key insurance industry challenges, and participants will automatically be entered into a drawing for an iPad.
About UNIT4 CODA
UNIT4 CODA, Inc. is part of UNIT4, a $603 million global business software company aimed at helping dynamic organizations to embrace change simply, quickly and cost effectively. Coda Financials is best-of-class financial management software designed to integrate with industry- and company-specific applications. Coda Financials provides real-time financial visibility and control across people, processes and systems. By acting as the financial information backbone for companies with fast-changing and mixed application environments, it offers a "no compromise" approach to financial modeling, process controls and application choice. For more information on UNIT4 CODA, visit http://www.unit4coda.com. Follow us on Twitter and LinkedIn or visit http://blog.unit4coda.com.
Add to Digg Bookmark with del.icio.us Add to Newsvine
Media contact:
Margaret Bonilla
Birnbach Communications
603-548-0693
Email Contact


Copyright @ Marketwire
Page: 1
Related Keywords:
financial systems, financial software, accounting, insurance, IASA, best of class, UNIT4 CODA , Marketwire, Inc., , Financial, Business, Other,
---