UNIT4 CODA Roundtables With CFOs Offer Insights on Cloud-Based Mobile Apps for Financial Management
(April 02, 2012)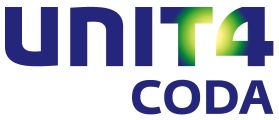 MANCHESTER, NH -- (Marketwire) -- 04/02/12 -- Cloud-based mobile apps don't yet have the power to operate robust financial management programs, especially in a world of constant change, according to CFOs attending two roundtables moderated by Peter Witham, vice president of UNIT4 CODA, Inc., a division of UNIT4 (EURONEXT AMSTERDAM: UNIT4), the world's leading provider of business software for fast-changing organizations. The sessions were held at the recent CFO Leadership Summit and attracted CFOs from mid- to large-sized organizations around the country.
The roundtable discussions, "iPad - Executive Status Symbol or Essential Business Tool," uncovered CFO concerns about security and the limitations of mobile apps for financial reporting. According to Witham, "Mobile apps are a must-have for business today, but unfortunately for financial users they typically limit the user to a one-way data dump of information. While that's great for viewing reports or a dashboard full of KPIs, it's not great if the user wants to then input data back into the system. CFOs are waiting for mobile apps that are more interactive, allowing them to enter data and manipulate financial processes. Until they provide these key business functions, many CFOs will not embrace mobile apps."
CFOs mentioned that they do see business-ready mobile apps in the following areas:
Time and expense
Sales data
CRM
Key performance indicator (KPIs) analysis.
"In addition to security and financial management features that will help CFOs make better business decisions, the roundtables addressed the consumerization of IT as it penetrates the back-office. CFOs and their teams want the intuitive, easy-to-use features they have experienced in their consumer gadgets brought into their day-to-day business world, and therefore want apps that work the way they do, where they do, safely and securely," said Witham.
About UNIT4 CODA
UNIT4 CODA, Inc. is part of UNIT4, a $603 million global business software company aimed at helping dynamic organizations to embrace change simply, quickly and cost effectively. Coda Financials is best-of-class financial management software designed to integrate with industry- and company-specific applications. Coda Financials provides real-time financial visibility and control across people, processes and systems. By acting as the financial information backbone for companies with fast-changing and mixed application environments, it offers a "no compromise" approach to financial modeling, process controls and application choice. For more information on UNIT4 CODA, visit http://www.unit4coda.com. Follow us on Twitter and LinkedIn or visit http://blog.unit4coda.com.
Add to Digg Bookmark with del.icio.us Add to Newsvine
Media contact:

Margaret Bonilla
Birnbach Communications for UNIT4 CODA
603-548-0693
Email Contact


Copyright @ Marketwire
Page: 1
Related Keywords:
financial management, cloud-based mobile apps, CFOs, Coda Financials, iPad, best-of-class, Marketwire, Inc., ,Financial,Business,
---