UNIT4 CODA Issues Key Financial Management Trends for 2012
(January 04, 2012)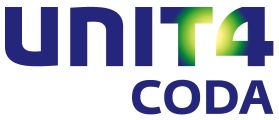 MANCHESTER, NH -- (Marketwire) -- 01/04/12 -- UNIT4 CODA, Inc. issued a list of predictions that it feels will be critical for the financial management success of any growing business in 2012. Founded more than 25 years ago, UNIT4 CODA's best-of-class financial management software, Coda Financials, is used by 2,600 medium and large organizations to control costs, drive performance and ensure compliance, while remaining agile and responsive.
Here are areas to watch:
Expect increased reporting needs for more granular, real-time data -- when, how and where you want it. The need for real-time accounting data will result in blurred lines between accounting software and business intelligence capabilities: companies will rely more heavily on accounting software to provide on-the-fly analysis of financial data.


Cashless payments will become more mainstream. In the U.S., several different "cashless wallet" standards are in development, including Google Wallet (allied with MasterCard, Citigroup and Sprint Nextel), Visa's V.me, and Verizon (allied with AT&T, T-Mobile USA). In Europe, the Single Euro Payment Area (SEPA) is designed to enable cashless payments in euros across 27 different countries. Based on common standards, SEPA is expected to streamline and simplify payments leading to faster settlements, which will result in improved cash flow, reduced costs and facilitated access to new markets. Despite different U.S. and European standards, it's clear there is positive momentum for cashless payments. The implications for companies is they need to make sure their financial management systems track cashless transactions -- whatever standards being used -- and provide an audit trail to ensure accuracy and monitor attempts at fraud.


Consumerization of corporate technology will lead to more intuitive interfaces. Demand for usability is moving beyond front-end, consumer-oriented systems to back-end ones as well. Steve Jobs' legacy of making highly usable, intuitive products is expanding into the arena of corporate accounting. We are already seeing simple apps for accounting software on phones & tablets, and expect to see these become increasingly sophisticated over the next three to five years.


Renewed focus on the global marketplace will require increased flexibility, continued need for financial visibility across operations, and integration between systems. The Financial Accounting Standards Board (FASB) will continue to postpone the enormously complex transition from U.S. Generally Accepted Accounting Practices (GAAP) to the International Financial Records Standards (IFRS) to permit more time for feedback from all affected parties. Companies doing business overseas will likely need to be able to manage their books using both GAAP and IFRS approaches. Companies should ensure their accounting systems are both flexible and robust enough to accommodate the transition to IFRS -- and any other regulatory or business-related changes that may occur down the pike.


As companies look to maximize their IT investments, efficiency and automation continue to be key requirements. Companies will continue to do more with less -- and at the same time, faster. Even those with no plans in the near and mid-term future to move to "the cloud" for their accounting will increasingly adopt cloud-based point solutions for areas like billing and credit-card processing. An accounting system that combines Accounts Receivable (AR), Accounts Payable (AP) & General Ledger into one unified database will reduce repetitive processes and monthly drudgery of data reconciliation.


ERP isn't the Holy Grail it was once thought to be. Because ERP systems can be expensive and time- and resource-consuming to implement, companies increasingly may start turning to specific best-of-class applications to deliver greater functionality and business benefits. With the best-of-class approach, companies have the flexibility to deploy new applications and replace outdated applications quickly and more cheaply than if they're locked into an ERP platform. In the new normal, many companies will find it more difficult to justify the expense of an ERP system.


About UNIT4 CODA
UNIT4 CODA, Inc. is part of UNIT4 (EURONEXT AMSTERDAM: UNIT4), a $576 million global business software company aimed at helping dynamic organizations to embrace change simply, quickly and cost effectively. Coda Financials is best-of-class financial management software designed to integrate with industry- and company-specific applications. Coda Financials provides real-time financial visibility and control across people, processes and systems. By acting as the financial information backbone for companies with fast-changing and mixed application environments, it offers a "no compromise" approach to financial modeling, process controls and application choice. For more information on UNIT4 CODA, visit http://www.unit4coda.com. Follow us on Twitter and LinkedIn or visit http://blog.unit4coda.com.
Add to Digg Bookmark with del.icio.us Add to Newsvine
For further information contact:

Margaret Bonilla
Birnbach Communications for UNIT4 CODA
603-548-0693
Email Contact


Copyright @ Marketwire
Page: 1
Related Keywords:
trends, predictions, 2012, financial management software, IFRS, GAAP, cashless payments, accounting, Digital Media Software, Communications, Web, Search, Applications, Google, USA, Marketwire, Inc., , Financial, Business, Other,
---