UC4 Software Introduces Enhanced Application Release Automation Solution
UC4 Speeds Roll Out of New Business Applications for Better Service Delivery; Application Release Automation Key to DevOps and Journey Toward IT-as-a-Service
(October 19, 2011)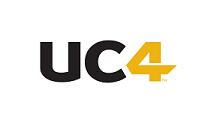 BELLEVUE, WA -- (Marketwire) -- 10/19/11 -- UC4, the world's largest independent IT Process Automation software company, today announced its enhanced Application Release Automation (ARA) solution. UC4 Application Release Automation provides visibility into the end-to-end release processes through cross functional planning, tracking and reporting. It's designed to fully automate the deployment of complex applications from development through production and scales to support large, diverse enterprise IT environments.
"Application Release Automation bridges development, application and operations engineers -- and is a key enabler to DevOps," said Ronni Colville, VP Distinguished Analyst for Gartner, Inc. "Application Release Automation tools provide two primary benefits, which are better communications and visibility between teams, and faster time to market with new services and features. Application Release Automation tools will also add a higher degree of reliability to the application deployment process."
Application release is a complex, time-consuming process. Typically, it involves numerous manual steps, which require significant staff time, with an increased risk of errors. Complex dependencies -- both between and/or across applications and operating systems -- further complicate the process. The overall process can be highly disruptive to everyday operations, resulting in delayed releases, delayed revenue opportunities and missed SLAs.
Application Release Automation has become a top priority for CIOs due to several trends:
Growing complexity of IT infrastructures driven by service oriented architecture and adoption of highly dynamic cloud-based environments
Business pressure to substantially increase the frequency of release cycles, especially of web and mobile applications, while maintaining or reducing IT budgets
Need for standardization and control over release processes to ensure compliance with industry regulations
The enhanced UC4 solution offers new features to help IT organizations address these challenges, including:
Release planning -- bundling of application components, application packaging and project resource scheduling across teams and environments
Centralized configuration and control -- environment configuration and control as well as an ability to roll out environment modifications from development through production
Build, configuration and change management tools integrations via new agents and adapters -- third party integrations for leading industry tools
UC4's Application Release Automation combines the only ARA solution to address application release planning challenges natively within the solution with the most advanced centralized environmental configuration and control abilities.
TASC, an early adopter of the new solution, is recognized as one of the top 5 benefits administration services providers nationwide. TASC has growing base of over 60,000 clients and 600,000 online users.
"Our strategy is to differentiate through our product capabilities and quality of services provided, and our online platform is at the core of that strategy," said Karl Richards, CIO of TASC. "It's critical that we roll out continuous innovation with new products and features for our customers. With UC4's ARA solution, we're able to drive that innovation in hours and days instead of weeks and months -- without adding additional IT staff capacity. This would not be possible without UC4."
UC4's ARA solution is one of several enterprise automation solutions that comprise its ONE Automation platform. ONE Automation means that companies only need to buy one integrated product to automate multiple areas of data center processes that traditionally require intensive manual operations. According to Richards, "ARA is a strategic initiative for our company, and we are also using UC4 to automate other areas of the data center, saving a tremendous amount of time and money. UC4 supports many off-the-shelf systems and is able to break down the silos of our diverse IT environment, establish a single pane of glass and accomplish all automation requirements with one tool."
"DevOps has become mission critical and our solution extends the benefits of IT Process Automation to the market, bridges the gaps within the organization and brings into focus new opportunities for data center efficiency," said Randy Clark, CMO of UC4.
To learn more about UC4's ARA product, see the white paper: UC4 Application Release Automation
About UC4 Software
UC4 Software is the world's largest, independent IT Process Automation software company. UC4's ONE Automation platform delivers IT Process Automation for organizations facing increasingly dynamic applications and infrastructure, and those migrating to next generation service models for cloud, DevOps and big data. ONE Automation unifies workload, application release, application process, run-book, data transfer, and VM automation, with predictive analytics based on complex event processing technology. Unified process automation is proven to help IT Operations gain greater control and significantly improve both service delivery and cost savings.
With 25 years of experience, UC4 automates tens of millions of operations a day for over 2,000 customers worldwide. Rethink IT automation at www.UC4.com.
For More Information:
Casy Jones
Ruder Finn for UC4 Software
312-329-3976
Email Contact


Copyright @ Marketwire
Page: 1
Related Keywords:
application release automation, IT process automation, end-to-end release management, Marketwire, Inc., , Internet Technology, Computer Science, Business, Other,
---