Two Foundations Help Journalists in Transition Stay Afloat Through Multimedia Training
(August 04, 2009)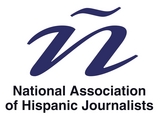 WASHINGTON, DC -- (Marketwire) -- 08/04/09 -- Hundreds of journalists facing bleak employment opportunities in a sharply contracting industry received much needed multimedia training at the National Association of Hispanic Journalists' recent convention, many of them thanks to two foundations concerned about increasing media diversity.
The Ford Foundation and the John S. and James L. Knight Foundation each awarded NAHJ $50,000 grants to pay for airfare, lodging and registration for 76 journalists to attend the 27th Annual NAHJ Convention and Media & Career Expo, June 24-27, 2009 in San Juan, Puerto Rico. Those selected received intensive multimedia journalism training over four days, including the first-ever CyberLab@NAHJ -- interactive sessions on blogging, podcasting, search engine optimization, Twitter, audio slideshows, streaming live video -- in addition to workshops on Flash, Final Cut Pro, and much more.
The Ford Foundation awarded NAHJ the grant to further the longstanding strategy of both organizations to increase the participation of minorities who have been and continue to be underrepresented in the journalistic process, according to Calvin Sims, Program Officer for Media, Arts and Culture at the Ford Foundation. The Ford Foundation also provided an additional $50,000 grant for The Latino Reporter newspaper that is part of the NAHJ Student Projects training program.
"We are seeing such downsizing in the industry, and studies show that the downsizing is disproportionately affecting journalists of color. This grant and NAHJ's convention focused on training journalists so they can reinvent themselves and be more marketable in a digital media landscape," said Sims.
Sims said he was particularity impressed by the quality of training programs. "I was up early and the buses headed to the Convention Center at 8:00 a.m. were full of students clamoring with excitement about who was going to which sessions, and how they were planning to meet up at the end of the day to compare notes," said Sims.
Jose Zamora, Journalism Associate at the John S. and James L. Knight Foundation, echoed the need for these grants. "The media landscape is in flux. Journalists need to re-tool and reinvent themselves for the digital age," said Zamora. "The grant to NAHJ gave Knight the opportunity to help Hispanic journalists maintain their competitiveness in today's digital media market by learning the latest digital skills."
Jacqueline Gil, an independent journalist who received grant-funded assistance, shared her experience. "I was looking for Web tools to enhance my story telling. It really did help. I have my website and I want to drive people to the site, and I am more confident that I can do that now," said Gil.
NAHJ Executive Director Iván Román said the grants gave an opportunity to journalists who need multimedia storytelling skills to keep their jobs, get a new job, or work on their own in this new media landscape. "Journalists need tech skills and they need them now, and we were able to provide that training to hundreds of journalists all at once," said Román. "We are proud of what we were able to accomplish with this convention, and plan to build on this for our next convention in Denver."
Click here to learn more about the Ford Foundation, http://www.fordfoundation.org/.
Click here to learn more about the John S. and James L. Knight Foundation, http://www.knightfoundation.org/.
Founded in 1984, NAHJ's mission is to increase the percentage of Latinos working in our nation's newsrooms and to improve news coverage of the Latino community. NAHJ is the nation's largest professional organization for Latino journalists with more than 1,400 members working in English and Spanish-language print, photo, broadcast and online media. NAHJ is a 501 (c)(3) tax-exempt non-profit organization. For more information, visit www.nahj.org.
Media Contact:
Iván Román
Email Contact
(202) 662-7178


Copyright @ Marketwire
Page: 1
Related Keywords:
National Association of Hispanic Journalists, Internet, Web, Search, Training, Video, Blogs/videoblogs, Broadcast, Streaming, Digital, Flash, Broadcast Technology, Graphics/Design, Streaming/Webcast, Broadcast, Podcast, Interactive/Multimedia, podcasting, Marketwire, Apple Final Cut Pro, Lodging, Internet Technology,
---