Trunity Unveils Trunity Connect, a Gateway to Excellent Customer Service; Trunity Connect Is a Secure Environment That Allows Companies to Build Trusted Communities of Loyal Customers and Committed Business Partners
(May 11, 2011)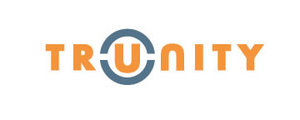 NEWBURYPORT, MA -- (Marketwire) -- 05/11/11 -- Trunity, Inc. has released Trunity Connect, a robust customer support solution allowing organizations to establish a secure, two-way communication portal with customers and business partners. Trunity Connect is a gateway to a private, virtual social environment, increasing operational efficiencies, customer satisfaction, customer retention, business partner understanding and brand loyalty.
Bill Horn, EVP Strategy and Business Development, says, "Companies are spending over $11B on managing their customer relationships, and they have come to one critical conclusion -- their customers are talking and they need to be part of the conversation. Companies who do not manage the conversation find themselves reacting to reputation-killing rumors, often too late to have any measureable impact. Trunity Connect creates a safe environment for companies and their customers and business partners to discuss important issues, away from the prying eyes of competitors."
Trunity Connect provides the following benefits, to the corporation, the customer and the business partner:
Information Sharing -- With Trunity Connect... collect, share and organize content such as White Papers, Forms, Case Studies, Product and Training Manuals, PowerPoint Presentations or Videos in several different formats, including .doc, .pdf, .jpeg, .xls, and .mpeg. Customers can upload files and videos to aid in product troubleshooting. Companies can train and certify business partners. Customers and business partners can share best practices with each other.
Social Outreach -- Through Trunity Connect, companies can connect with customers through Email, Surveys, Forums, Reviews, Voting and popular social media websites such as Facebook, LinkedIn and Twitter.
Reporting and Data Analytics -- Trunity Connect captures key statistics and integrates easily with reporting and analytics tools to gain important insights into customer habits and preferences.
Accessibility -- 24/7 access to data to keep customers more informed while reducing Call Center Support personnel. Trunity Connect is accessible through any internet browser and can also be viewed on the iPad, and smartphones such as BlackBerry, iPhone and Android
Security and Reliability -- Customer data is protected and safe, utilizing 128-bit password security encryption, automatic back-up and redundant storage. Companies control access, encouraging candid conversation in a private setting.
Trunity Connect is a SaaS (Software-as-a Service) cloud solution, hosted in secure data centers located in the United States.
About Trunity
Founded in 2009, Trunity has transformed how knowledge is captured and shared between companies and their customers, creating a new level of customer engagement, satisfaction and loyalty. www.trunity.com
Add to Digg Bookmark with del.icio.us Add to Newsvine
Press Contacts
Joanna Laznicka
408-448-3113
Email Contact
http://www.trunity.com/press.html


Copyright @ Marketwire
Page: 1
Related Keywords:
Trunity, Internet, Communications, Digital Audio, Web, Smart Phone, PDA, iPods, iphone, iPad, Security, Training, browser, EMail, Social Media, Pro AV, Presentors, Internet/Web, Business, Internet, Email, Social Media, Phone OS, Business Issues, Presentation, Training, Security, email, USA, Marketwire, Inc., Apple Computer, Internet Technology, Business, Internet, Email, Other,
---