TrueCare Offers Social Media Contract for Parents on National Cyber Safety Day
Family Agreement Urges Parents to Establish Guidelines for Safe Social Networking
(May 10, 2012)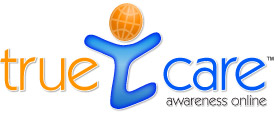 CHICAGO, IL -- (Marketwire) -- 05/10/12 -- TrueCare, a leading provider of social media monitoring services, has announced that it will celebrate National Cyber Safety Awareness Day on May 17th, with special offers and events for parents to help safeguard their kids on the Internet. On May 17th, TrueCare will offer a free downloadable "Family Social Media Agreement" on its website, host a Tweet Chat offering safety tips and advice, as well as offer its social media monitoring services at a discount.
"Our mission is to raise awareness of Internet safety for our young people," said Carol Voellinger, Senior Vice President of Marketing for TrueCare. "We know parents are looking for proactive ideas and assistance with Internet safety, and that's why we've created our Family Social Media Agreement. It is an effective way for parents to engage with their kids and start talking about social media safety. We are also hosting Twitter chats for parents to provide tips and create a public discussion that will help them keep their kids safe online."
The Family Social Media Agreement is a contract that outlines mutual terms for agreement about appropriate and safe online behavior, and provides a set of guiding principles to protect the rights, privacy and safety of both children and parents online. Examples of statements in the contract include:
"I understand that at-home computer use will be limited to ___ hours per day."
"I will disclose all online accounts to my parents or other responsible adult, including email accounts, social media accounts, and instant messaging accounts."
"If my child has questions or concerns about social media and the Internet, I will be available for my child, without judgment or consequence."
The Tweet Chat, a public discussion via Twitter, will be designed to provide parents tips for many areas relating to social media safety including: educating your kids on appropriate internet behavior, stating your expectations, how to monitor their online activity, and how to educate them on the potential dangers that lurk online. Utilizing expertise from TrueCare's experts Alison Rhodes, "The Safety Mom," and Det. Rich Wistocki from a Chicagoland Department of Internet Crimes Involving Children, the conversations will be insightful, educational and eye-opening.
To celebrate National Cyber Safety Awareness Day TrueCare will also offer parents who sign up for their monitoring service on May 17th a 30-day trial and 50% off the normal monthly fee. The service tracks a child's activity on today's most popular social networking sites including Facebook, YouTube, Twitter, MySpace, and Bebo, and sends alerts to parents via email if inappropriate, dangerous, or hurtful messages are identified.
About TrueCare
TrueCare offers easy-to-use, cost-effective tools to help parents protect and educate children on the dangers associated with social media. TrueCare's social media monitoring service is an Internet-based, customizable tool that provides a 24/7 email alert system for harmful communications authored by or involving children. For more information, contact TrueCare at 1-877-368-6390 or visit TrueCare online at www.truecare.com.
Add to Digg Bookmark with del.icio.us Add to Newsvine
Copyright @ Marketwire
Page: 1
Related Keywords:
TrueCare, LLC, Sales & Marketing, Networking, Internet, Business Issues, Social Media, Marketwire, , Discount, Internet Technology, Internet, Social Networking, Email, Family, Children, Parents, Other,
---